The Golden Plate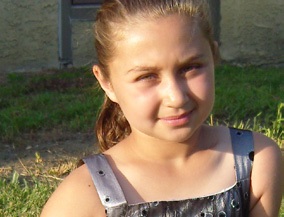 "I first made this recipe when I was about 4 years old," says Tarteel. "What inspired me to create it is that me and my whole family always loved salmon as our fish of the month. One story I can tell you about this wonderful recipe is that salmon was the first type of fish I ever had." Tarteel serves this with a berry smoothie. –Tarteel Idais, age 9, New Jersey
Makes 4 Servings
Ingredients:
1 pound salmon, divided into 4 (4-ounce) fillets
1 1/2 cups broccoli
1 garlic clove, peeled
1 medium onion, thinly sliced
1 scallion, white and light green parts only, chopped
1 tablespoon olive oil
1/3 cup barbecue sauce
1 cup brown rice
Preparation:
Preheat the oven to 400°F. Place the salmon, broccoli, garlic, onion, and scallions in a greased baking dish. Brush with oil, drizzle with barbecue sauce, and bake until the salmon is cooked through and crispy and the vegetables are soft, about 20 minutes. (You can also grill or broil the salmon.)
While the salmon is baking, cook the rice in 2 cups of water. Serve the salmon and veggies atop the rice.
Featured in the Healthy Lunchtime Challenge. Check out all the winning recipes here.