Fiesta Casserole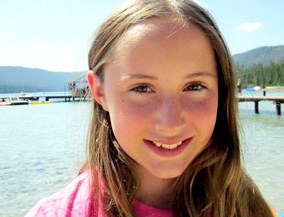 Elena's mom, Kathryn, tells us this recipe was served for the 5th-grade class at Community School of Sun Valley, Idaho, and the kids all gave it the thumbs-up! Elena uses all different types of beans to keep it colorful (such as kidney, pinto, and black) and serves it with crunchy raw carrots, celery, jicama, and avocado slices, with apple slices for dessert. The recipe can easily be halved to serve a small crowd. –Elena Guylay, age 11, Idaho
Makes 16 servings
Ingredients:
1 cup brown rice
1 1/2 cups quinoa, rinsed
2 (16-ounce) jars your favorite salsa
4 (15-ounce) cans assorted beans, rinsed and drained
2 (16-ounce) containers cottage cheese
Juice of 2 limes
2 teaspoons chili powder
2 teaspoons ground cumin
1 bunch fresh cilantro, coarsely chopped
8 ounces shredded cheese of your choice (Elena likes the Mexican blend)
Salt
For serving:
Sliced carrots, celery, jicama, and avocado
Special equipment: 2 (9- by 12-inch) baking dishes
Preparation:
Preheat the oven to 350°F.
In two saucepans, cook the rice and quinoa according to the package directions.
In a large bowl, combine the rice, quinoa, salsa, beans, cottage cheese, lime juice, chili powder, cumin, and cilantro. Spread the mixture in 2 (9- by 12-inch) baking dishes, cover with foil, and bake until the rice and quinoa are light brown, about 40 minutes.
Carefully remove the foil from both pans and sprinkle the cheese on top of each casserole.
Return to oven and bake until the cheese is melted and bubbling, about 5 minutes. Season to taste with salt, and serve with sliced veggies.
Featured in the Healthy Lunchtime Challenge. Check out all the winning recipes here.