Barbecue Cheddar Chickpea Burgers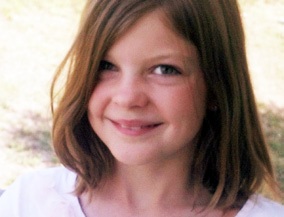 Finwe's mom, Kristina, says, "When my oldest son left for the U.S. Navy in September 2011, we showed solidarity by going on a strict vegan diet for the duration of boot camp, and stuck to it faithfully until we saw him at boot camp graduation. We ate (and loved) a lot of beans! I wanted to make a well-rounded recipe using readily available, affordable ingredients like broccoli and cauliflower stems, which might not otherwise be used." Finwe likes to have this on a whole-grain bun with lettuce, and fresh fruit on the side. –Finwe Wiedenhoeft, age 9, Wisconsin
Makes 6 servings
Ingredients:
1 (15-ounce) can chickpeas, rinsed and drained
1/2 cup minced broccoli stems
1/2 cup minced cauliflower stems
3 tablespoons whole-wheat flour
3 tablespoons cornstarch
1/2 cup finely shredded Cheddar cheese
1/2 cup small-curd cottage cheese
1/2 cup barbecue sauce
1 large egg
1 teaspoon salt
1/2 teaspoon ground black pepper
2 tablespoons vegetable oil
For serving: Whole-wheat buns, toasted
Preparation:
In a food processor or blender, blend the chickpeas so they are crumbled but not yet a paste, or mash with a potato masher. Transfer the chickpeas to a large bowl and add the broccoli and cauliflower stems, flour, cornstarch, Cheddar cheese, cottage cheese, barbecue sauce, egg, salt, and pepper. Stir to thoroughly combine.
In a large skillet over moderate heat, warm 1 tablespoon oil. Scoop three slightly heaping 1/2 cup portions of the chickpea burger mixture and drop them into the skillet. Using a spatula, shape and flatten the burgers so they will fit on the buns. Cook for 10 minutes, then flip, flattening the burgers slightly, and continue cooking until golden brown and cooked through, about 10 more minutes. Repeat with the remaining oil and burgers. Serve on hot toasted buns.
Featured in the Healthy Lunchtime Challenge. Check out more winning recipes here.