Baked Chicken Wrap with Nectarine Avocado Salsa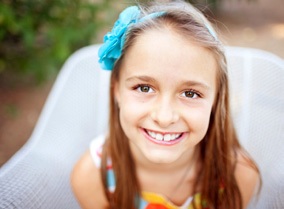 "I decided to make this recipe because nectarine salsa is my favorite! I could eat it on anything," says Emma. "I chose a wrap because they are fun to take in my lunchbox." Emma likes to have these with corn-and-black bean salad, blueberries and strawberries, and milk. –Emma Kenney, age 9, New Mexico
Makes 4 servings
Ingredients:
1 pound chicken breast tenders, preferably organic
2 tablespoons olive oil
2 teaspoons ground cumin
Salt and pepper
2 nectarines, diced
1 avocado, pitted, peeled, and diced
1 bunch scallions, white and light green parts only, thinly sliced
1/4 cup fresh cilantro, chopped
Juice of 1/2 lime
4 whole-wheat tortillas
4 cups fresh baby spinach, preferably organic
Preparation:
Preheat the oven to 375°F.
In a large ovenproof dish, drizzle the chicken with 1 tablespoon of the olive oil and sprinkle with the cumin. Season to taste with salt and pepper, and gently toss to coat the chicken in the oil and spices. Bake until the chicken is cooked through, 15 to 20 minutes. Let cool slightly.
In a medium bowl, combine the nectarines, avocado, scallions, and cilantro. Add the lime juice and the remaining 1 tablespoon olive oil, and gently toss to combine.
Place the wraps on individual plates and evenly distribute the chicken, salsa, and spinach. Roll each wrap around the filling from bottom to top, overlapping one end, burrito style. Slice the wraps diagonally, and enjoy!
Featured in the Healthy Lunchtime Challenge. Check out all the winning recipes here.