Stuffed Red Peppers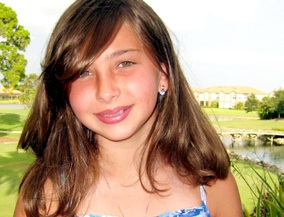 "This lunch is so yummy. My mom and I mixed chicken with tomato sauce, and we added spinach and garlic to make it healthy. We thought it would be good to put it in a red pepper for flavor and more nutrients, also to make it fun to eat," says Riley. She likes to eat this with her famous Banana and Oat Stacks, which combine banana slices topped with a mixture of oats, almonds, flax, coconut, and peanut butter. -- Riley Sorensen, age 12, Minnesota
Makes 1 serving
Ingredients:
1 medium red bell pepper, stem and seeds removed
1 scallion, chopped
1 clove garlic, minced
1 cup fresh baby spinach
1/2 cup tomato sauce
1 grilled or broiled skinless chicken breast, cut into bite-size pieces
2 tablespoons freshly grated Parmesan cheese
1/2 cup hot cooked brown rice
Preparation:
Preheat the oven to 375F.
In a pot of boiling salted water, cook the red pepper until slightly soft, about 5 minutes. Drain and letdry.
In a sauté pan over moderate heat, cook the scallion, garlic, spinach, and tomato sauce for 5 minutes. Add the chicken and cook, stirring occasionally, until it is heated through, about 3 minutes.
Fill the red pepper half way with the chicken-spinach mixture, then add a layer of Parmesan. Fill the pepper with the remaining chicken-spinach mixture and top with the remaining Parmesan. Bake, in an ovenproof dish, until the red pepper is soft, about 15 minutes. Serve atop hot brown rice.
Featured in the Healthy Lunchtime Challenge. Check out more of the winning recipes here.