Richmond Plants an Edible Forest Garden
Have you ever heard of an Edible Forest Garden? It's a garden that grows native and edible plants, and it's also a great way to get kids connected to nature. In Richmond, California, volunteers came together to celebrate Cesar Chavez Community Garden Day at their own Edible Forest garden. Youth learned about forest plants that are both unique to the local geography and also edible.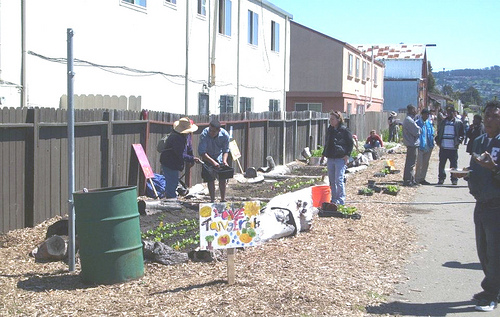 Volunteers plant fruit trees as part of the Edible Forest in Richmond, Calif.
Community and youth leaders can learn how to plant their own edible forest gardens. Read Richmond's story for inspiration and direction.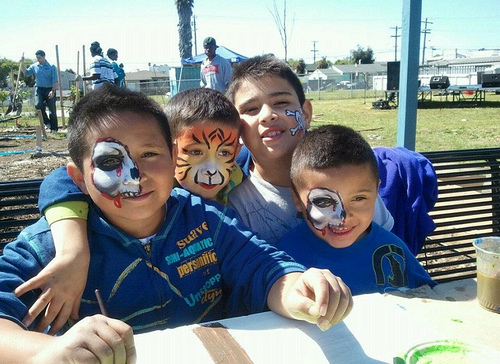 A Kids Zone added fun with face painting and other activities during planting at the Urban Tilth Edible Forest in Richmond, Calif. Other highlights were the community barbeque and a "make your own soda" used to teach children how much sugar goes into their favorite beverage.
Learning about where food comes from is exactly what First Lady Michelle Obama's Let's Move Outside! Initiative is all about – working to get kids active outside and living a healthier lifestyle. Why not get outside in your own local forest or woods? Check out the More Kids in the Woods program for funding and resources to get your own project started.
Marissa Duswalt is the Associate Director of Policy and Events for Let's Move!