Mitchell Elementary Gardeners Open a White House Package
What would you do if you received a mysterious box from the White House at your doorstep? Mitchell Elementary students found themselves asking the same question when a large, brown package arrived with a return address of 1600 Pennsylvania Ave.
First, they inspected the package….
Then, they cut through the tape…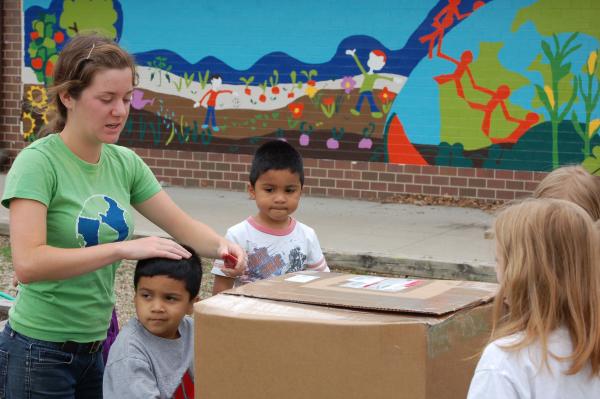 Finally, they pulled out the goods…
And found a yummy surprise!
It was sent as a thank you from the First Lady to all the students who joined her to plant the White House Garden earlier this year. Mitchell Elementary's special delivery from the White House included peas, broccoli, onions, and lettuce.
Also in the package was a chef's hat, a recipe for broccoli soup from the White House chefs, and a thank you note from the young gardeners in Washington who had helped to harvest some of that crop.
As Mitchell Elementary students found out, gardening is a great way to celebrate delicious food and reward hard work! Find out how you can plant a garden at home or at school!