A Parent Chef Heats Up School Kitchens
When Chef Cat Cora heard the First Lady's call to action to chefs, she took it to heart. "We want every school in the nation to have a chef partner, a set of kids who call you theirs, who believe that you care about nothing more than how they grow up and how they feel. The more grownups who are working on behalf of our kids, the stronger they'll be," said the First Lady at the launch of the Chefs Move to Schools program two years ago.
As a concerned parent, Chef Cora decided to join the movement. She signed up for Chefs Move to Schools and got involved in her son's school. She has since done cooking demos for the students and faculty, taught nutrition lessons, and worked with the principal to put a cafeteria in the school. Her motivation and effort created positive change within the school system, and demonstrate the impact parents and professionals can have.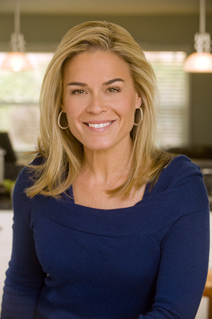 Chef Cora says, "For me, it's such an important movement. My kids have been in public schools. Bringing nutrition to the primary school level on up and getting parents and chefs involved in schools is something that we need to do."
Chef Cora is a great example of how chefs can use their talent to get involved in Let's Move! and she encourages all chefs to sign up for the program and help out at their local school. "Chefs can help teach important eating skills and give parents and kids answers to important questions," explains Chef Cora. "Michelle Obama has kicked us off, and it's our job to continue her work."
The First Lady recognizes that chefs can have a positive impact on our children's health and she has called upon them to partner with a local school to help kids learn about food and build healthy eating habits for a lifetime. Let's Move! incorporates many impactful programs like Chefs Move to Schools to solve the problem of childhood obesity within a generation. Local, community leadership is key in creating real solutions because there's no one size fits all answer to this complex issue.
Jessica Larson, USDA Center for Faith-based and Neighborhood Partnerships