This Saturday, Get Out and Enjoy a Park Near You!
With less than a week to go before the Second Annual National Kids to Parks Day, more than 70,000 people in 45 states have pledged to go to a park and have some fun. With park events planned in 39 states, tens of thousands of kids and their parents will participate in what is becoming America's national day of park play. National Kids to Parks Day is a great way to kick off the summer and reminds families to get out and enjoy the local, state and national parks in their communities.
Parks around the country are offering an enticing menu of events to attract visitors. In Virginia, all 36 state parks will offer an active, family-focused event for National Kids to Parks Day. In addition, families will be bird watching in California, fishing in Connecticut, biking and hiking in Georgia, doing volcano restoration in Hawaii, and pond prowling in Louisiana.
So far, 251 mayors in 45 states and Washington D.C. have sponsored and passed resolutions of support for this special day. Meanwhile, governors of Washington, Colorado, Vermont, Maryland, Virginia, Missouri, and West Virginia have officially declared May 19 National Kids to Parks Day.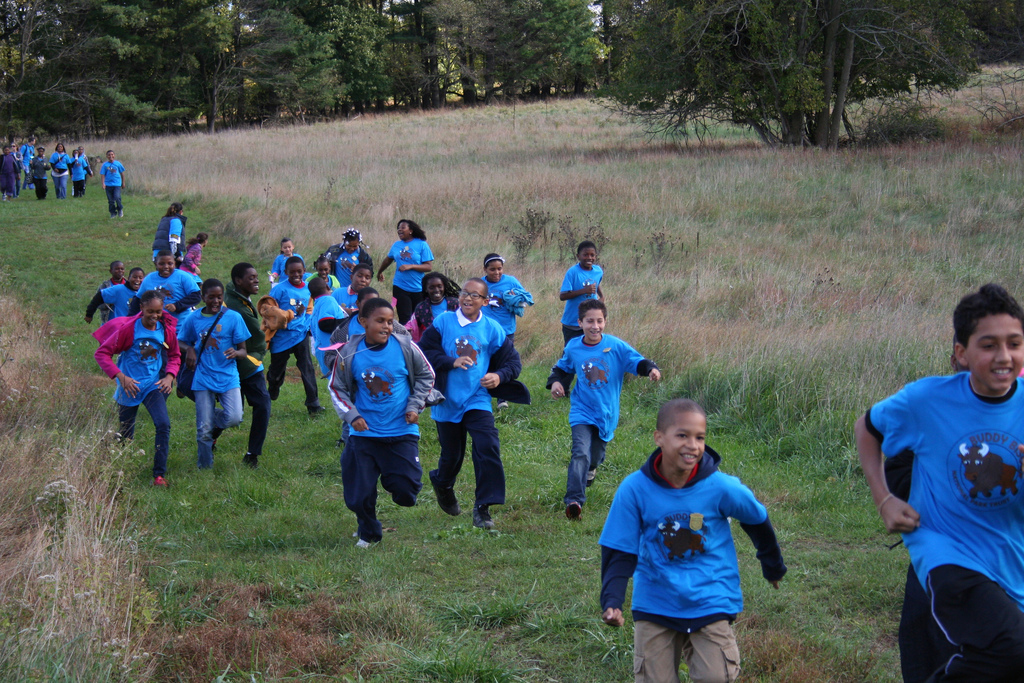 In its inaugural year in 2011, National Kids to Parks Day engaged 192 mayors in 40 states and Washington D.C. and more than 15,000 families. This year's event demonstrates a marked increase in enthusiasm and participation across the country.
If you are looking for something to do this Saturday, go to www.kidstoparks.org where you can find more than 200 park events taking place across the country. Did you know most parks already have great kid-friendly activities year round! Here are a few simple steps to get you and your family started on your Kids to Park Day adventure:
Map it Out! Go to www.kidstoparks.org to find a park near you and check out the Adventure Booklet for a list of fun things to do.
Pack Your Bags – and set out on your park adventure! Make sure to bring lots of water, sunscreen, healthy snacks like an apple, carrots or trail mix (here's a fun American Park trail mix recipe you can make with your kids) AND don't forget your camera to take photos of your trip!
Stop by the park's Visitor Center – make sure to talk to a ranger or park staff to find out if there are any programs available for your family like nature hikes, craft projects and even live animal presentations! Also, don't forget to pick up a map – walking the trails can be a great way to give your kids a history or science lesson and get moving!
If organized events aren't your thing, you can always find a shady spot, roll out a blanket and read with your children or have them complete Buddy Bison's Adventure Booklet!
National Kids to Parks Day is a proud supporter of the First Lady's Let's Move Outside! initiative to encourage healthy, outdoor recreation. The National Park Trust is facilitating this effort alongside the Department of the Interior's Office of Youth in the Great Outdoors, American Academy of Pediatrics, National Education Association, Western Governors' Association, Children's National Medical Center, Boy Scouts of America, U.S. Army Corps of Engineers, America's State Parks, National Recreation and Park Association, Children & Nature Network, National Geographic Kids, National Environmental Education Foundation, and the President's Council on Fitness, Sports & Nutrition.
"We hope National Kids to Parks Day will encourage the next generation to be active stewards of our parks. With park attendance trending down and our national concern over rising obesity rates, a national day of park play will help reconnect families with their local, state and national parks and provide opportunities for fun and active play" said Grace Lee, executive director, National Park Trust.