Team California is On the Move!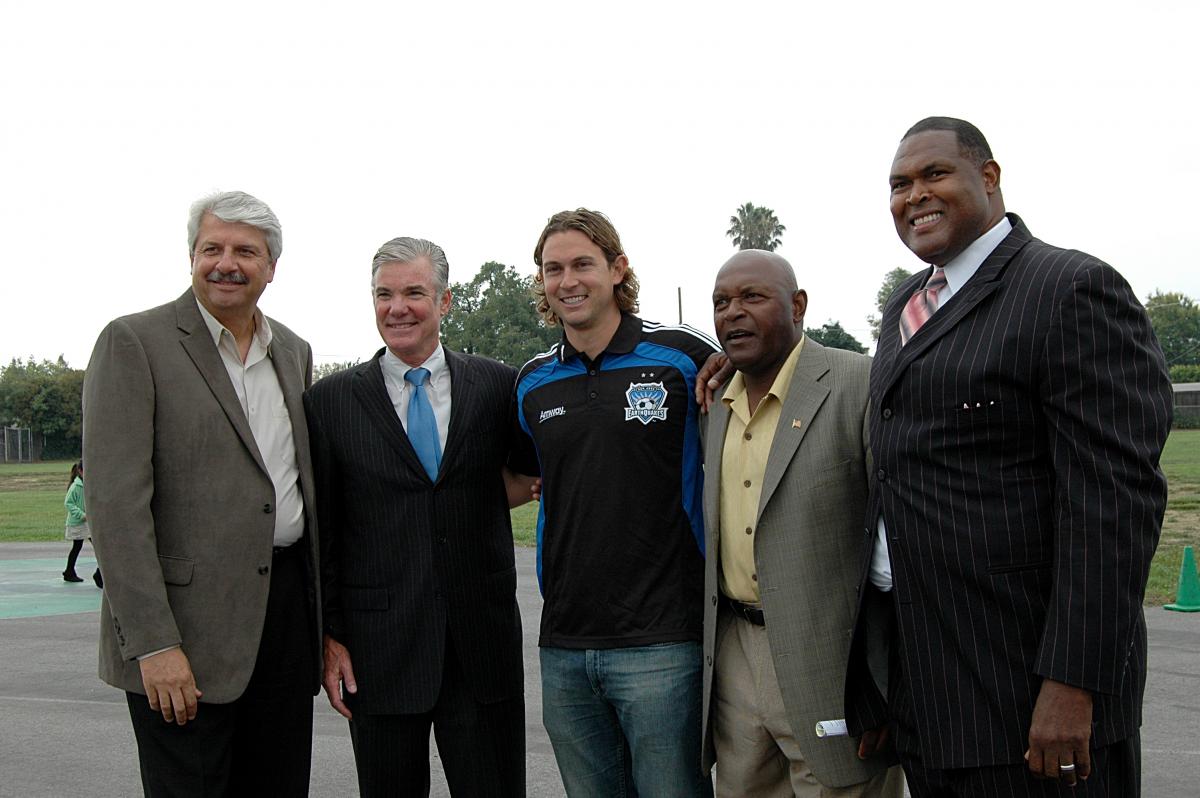 An all-star lineup was on hand to kick off an initiative to encourage California kids to make healthier choices, from left: former San Francisco Giants pitcher Bill Laskey, California State Superintendent of Public Instruction Tom Torlakson, San Jose Earthquakes Community Ambassador Kelly Gray, Cy Young award-winning pitcher Vida Blue, and former '49ers lineman Bill "Bubba" Paris.
The California Department of Education recently hosted an all-star kickoff for Team California for Healthy Kids. As part of my continued commitment to the health of our children, the statewide initiative aims to make healthy choices the easier choice for California's 6.2 million students.
A great group of third-graders at Ryan Elementary in San Jose, CA were joined by soccer star Brandi Chastain, former '49ers great Bill "Bubba" Paris, ultra-marathoner Dean Karnzes, former Giants and A's pitcher Vida Blue and former Giants pitcher Bill Laskey all joined in to get kids moving and make healthier choices.
We created Team California for Healthy Kids because we know that students who aren't healthy miss too many days at school and have trouble concentrating in the classroom. This is the first partnership in the country led by the statewide superintendent that convenes government, the private sector, foundations, celebrity athletes and everyday heroes to get kids moving, enjoying more fresh fruits and vegetables in the lunchroom and drinking plenty of water.
It's great to have First Lady Michelle Obama encouraging young people across the country to get more exercise with the Let's Move! campaign. To find out more about Team California, check out www.teamcaliforniaforhealthykids.org.