Shape Up Somerville Shows How to Make Healthy Choices Fun for Students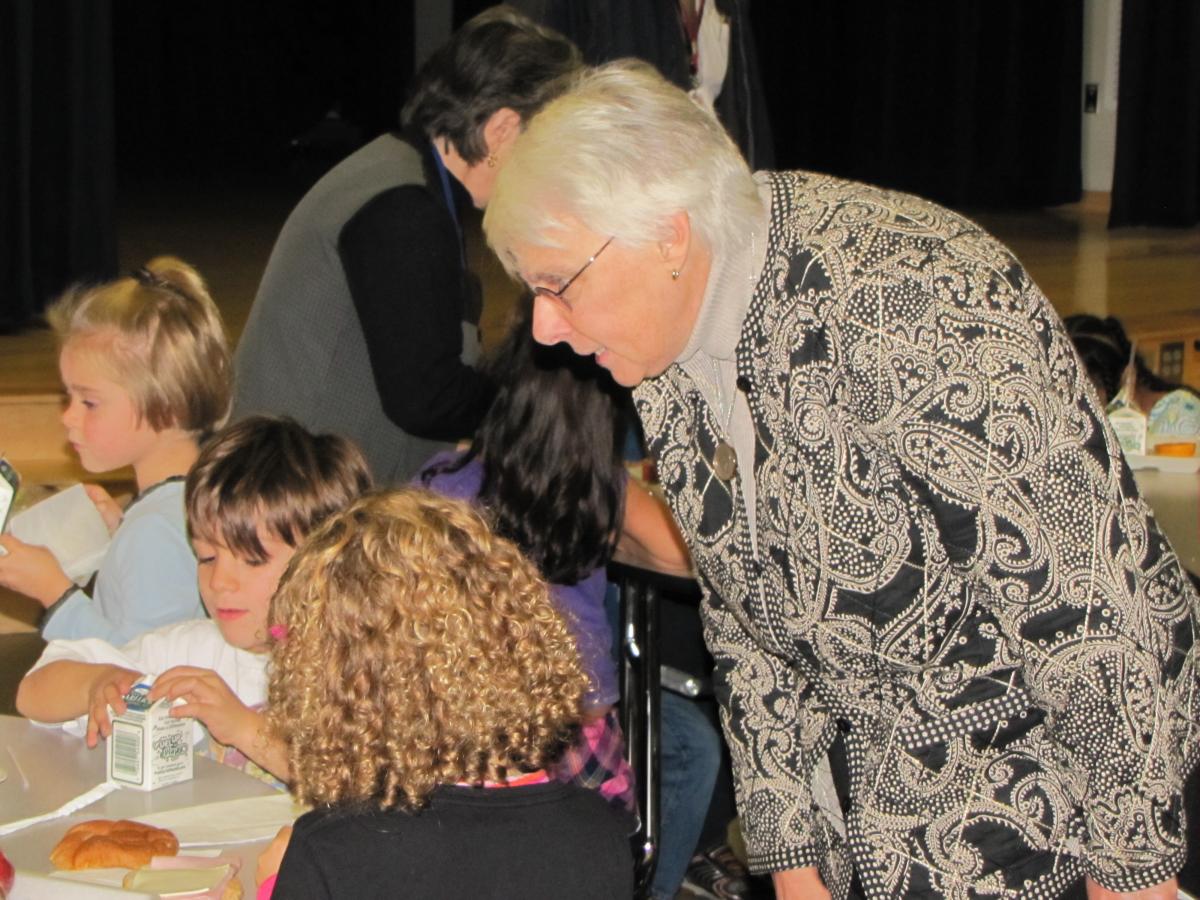 Dr. Judith Palfrey, joins students in the cafeteria at the Albert Argenziano School in Somerville, Massachusetts
Just an idea 8 years ago, "Shape Up Somerville" is transforming one Massachusetts community into a healthy, happy, on-the-move city. On November 15, I had the honor of visiting and celebrating the vision, hard work and dedication of the citizens and leaders of the of this remarkable place that is leading the way as part of Let's Move! Cities, Towns and Counties.
At the Albert Argenziano School, five inspiring and energetic student leaders from the 7th and 8th grades told me how proud they are of their school, how much they enjoy the delicious, healthy lunches that are now regular fare in their cafeteria and how well the afterschool opportunities have expanded. The director of facilities and custodial services spoke with pride of having the school open in the afternoon and evening as the site of many of those activities. The Groundwork Somerville Project staff showed me the herb garden the elementary students had planted and nurtured.
My visit coincided with lunch so I got to watch the Healthier US Schools Gold Award winning food services team in action. The menu offerings of fruits and vegetables, whole grains, and low-fat milk are beautifully displayed and most of the children choose the sesame chicken salad as their entrée. The pizza is really delicious too, made with whole wheat crust and low-fat cheese. After lunch, the children happily ran out for their recess on a large ball field, kicking soccer balls and running around playing tag
Somerville is home to 75,000 citizens. Mayor Joe Curtatone is determined to make Somerville the "happiest" city in the country. Working closely with the school board and the superintendent of schools, parents groups, local community services organizations and faculty and staff at Tufts University, whose main campus is in Somerville, he has drawn on the strengths and creativity in the city. Everyone I talked to over the day shared the common goals of ensuring that the children of Somerville have access to healthy, affordable and delicious food and that they have plenty of opportunity for physical activity.
"Shape Up Somerville" is not a plan on paper. It is real half oranges on cafeteria trays, real growing plants in the school garden, real students speaking up and advocating for more sports turf on play-yards and children joyfully running outside after lunch to move their bodies before they sit down attentively to their studies in the afternoon. Across the US, cities, towns and counties are getting very "real" about the importance of shaping up and in Somerville, they have an excellent best-practice model.