Muslim Sports Tournament Expected to Draw 2,000 to Orlando in 2012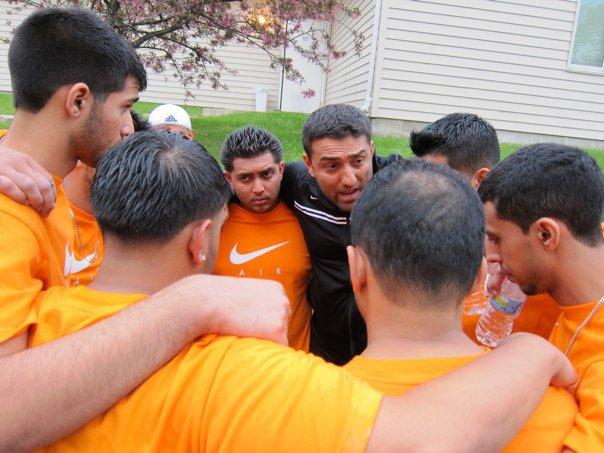 "We sought a way for youth to have a place to meet and compete, and it's turned into a total community thing," says Riyaaz Jivraj, on the power of sports to excite passion and bring his jamaat, or community, together. What began as a sports activity to connect a community of Khoja immigrants, mostly young Muslim men from East Africa, has grown to become regional and national sports tournaments.
In fact, organizers of a tournament to be held in Orlando, Florida in 2012, anticipate 500-600 men and women athletes (and up to 2,000 supporters) will compete in soccer, volleyball, basketball, golf, tennis, and badminton!
"The Khojas are a stand-out community in terms of their use of sports to promote physical well-being and to renew social and cultural bonds," says Khizer Husain, board member of American Muslim Health Professionals (AMHP). "As part of our initial commitment to Let's Move Faith and Communities, AMHP set out a bold challenge to the Muslim community to elevate their practice of healthy living. You'd be hard-pressed to find a Khoja congregation where 'East African' volleyball games don't fill the evenings. The mosques' own gyms have become one-stop shops to pray and play!"
The Khoja model, building off similar concepts in other faith communities, is picking up steam. Large-scale sporting events, locally and nationally, have become permanent fixtures on the calendars of the Khoja jamaats. Jamil Jaffer, an active member of the Los Angeles community, speaks passionately about tournaments serving as Khoja reunions: "[They] keep the cultural and social connections alive." He estimates that on a weekly basis, about 200 youth and adults (approximately one-fourth of any community) play sports.
Last May, 16 men's volleyball teams and 25 women's badminton teams from across the United States competed in Minnesota. Asked about the most exciting part of the competition, Amir Khimji, the chairman of the event, smiled and said, "Seeing so many families out there on the courts and enjoying being active. A little healthy competition can be good for the heart!"