US Tennis Association serves Ten-and-Under Tennis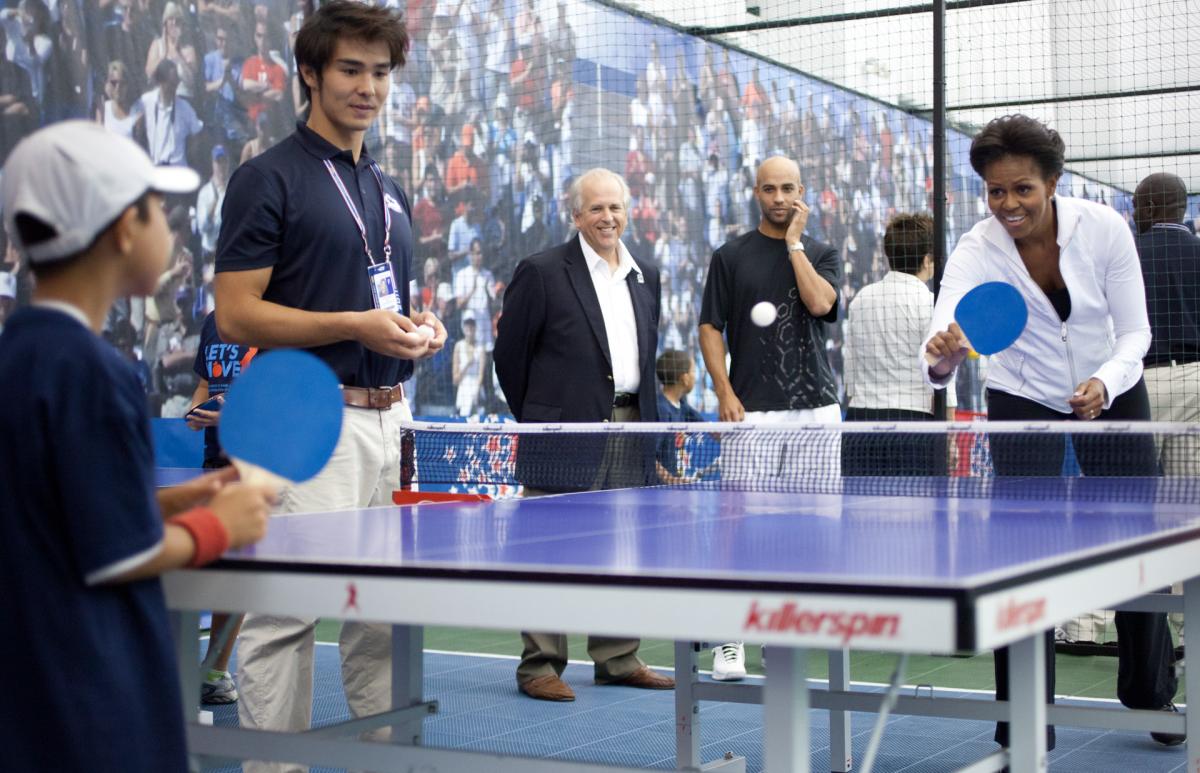 First Lady Michelle Obama plays table tennis with a young participant in a Let's Move! event at the USTA Billie Jean King National Tennis Center in New York, New York, Sept. 9, 2011. Other participants include Serena Williams, John McEnroe, James Blake and Billie Jean King. (Official White House Photo by Samantha Appleton)
On the sunniest of sunny days earlier this month at the Billie Jean King National Tennis Center, Let's Move! was alive with action packed fun. The First Lady joined tennis greats Billie Jean King, John McEnroe, James Blake and Serena Williams in serving, lobbing and smashing tennis balls with children from the Harlem Junior Tennis and Education Program and the New York Junior Tennis League. The stars and First Lady kept up pretty well with the junior acers.
The occasion for the mini-tournament was to highlight the importance of physical activity and celebrate the US Tennis Association's (USTA) successful implementation of their commitments to build or refurbish thousands of tennis courts in cities all over the United States so that children and youth can have access to the "sport of a lifetime". The USTA was also demonstrating the new Ten-and-Under tennis courts that are making tennis accessible to more and more younger children. No longer will a seven-year-old get discouraged when the racquet is too heavy or the net is almost as tall as she is. Scaled down to child size, the new Ten-and-Under courts keep children in the center of the picture...right on center court.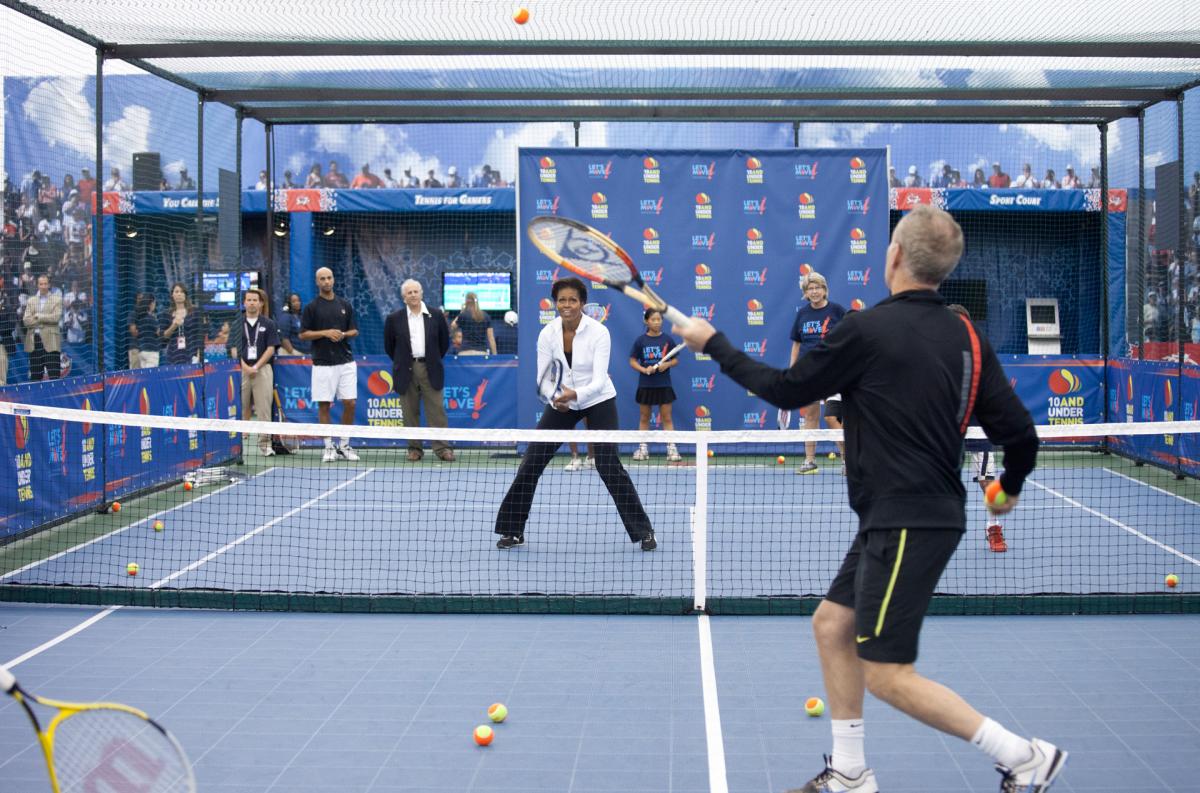 First Lady Michelle Obama hits balls with John McEnroe in a Let's Move! event at the USTA Billie Jean King National Tennis Center in New York, New York, Sept. 9, 2011. Other participants include, Serena Williams, James Blake and Billie Jean King. (Official White House Photo by Samantha Appleton)
At Let's Move!, we could not be more thrilled with the commitment and actions that the USTA has made. This is just the kind of proactive endeavor that will help families raise their children in healthy environments that promote growth and development.
Just as the children challenged Mrs. Obama and the tennis stars to a match, Let's Move! challenges all of us...families, communities, public agencies and private enterprise to create options and opportunities like this so that everywhere and everyday kids can move and play and grow. Let's Move!