Take a Kid Biking
A Bicycle. Such a simple invention from the 19th century. Now, nearly 200 years later, billions of people of all ages not only rely on a bicycle as a primary means of transportation, but as a fun and easy way to exercise in America's Great Outdoors.
A Youth Activity ProgramTrips for Kids is a nonprofit organization that is dedicated to that cause. Based in the San Francisco Bay Area with chapters across the United States, Canada and Israel, its mission is to provide mountain bike outings, job trainings, health and environmental education to youths. Over 79,000 youths have participated in this program since being founded in 1988 by Marilyn Price.
While participating in this program, youth discover the numerous benefits that bike riding provides. They learn how they can integrate biking in to their everyday lives. Biking can increase heart and lung functions, tones muscle, increase lower-back strength, and burn calories. Studies show that overweight adolescents who participate in bicycling three to four days per week are eighty-five percent more likely to become normal-weight adults. Regular exercise, through biking can even have psychological benefit. For example, biking can reduce depression in overweight children and foster confidence in themselves and their abilities.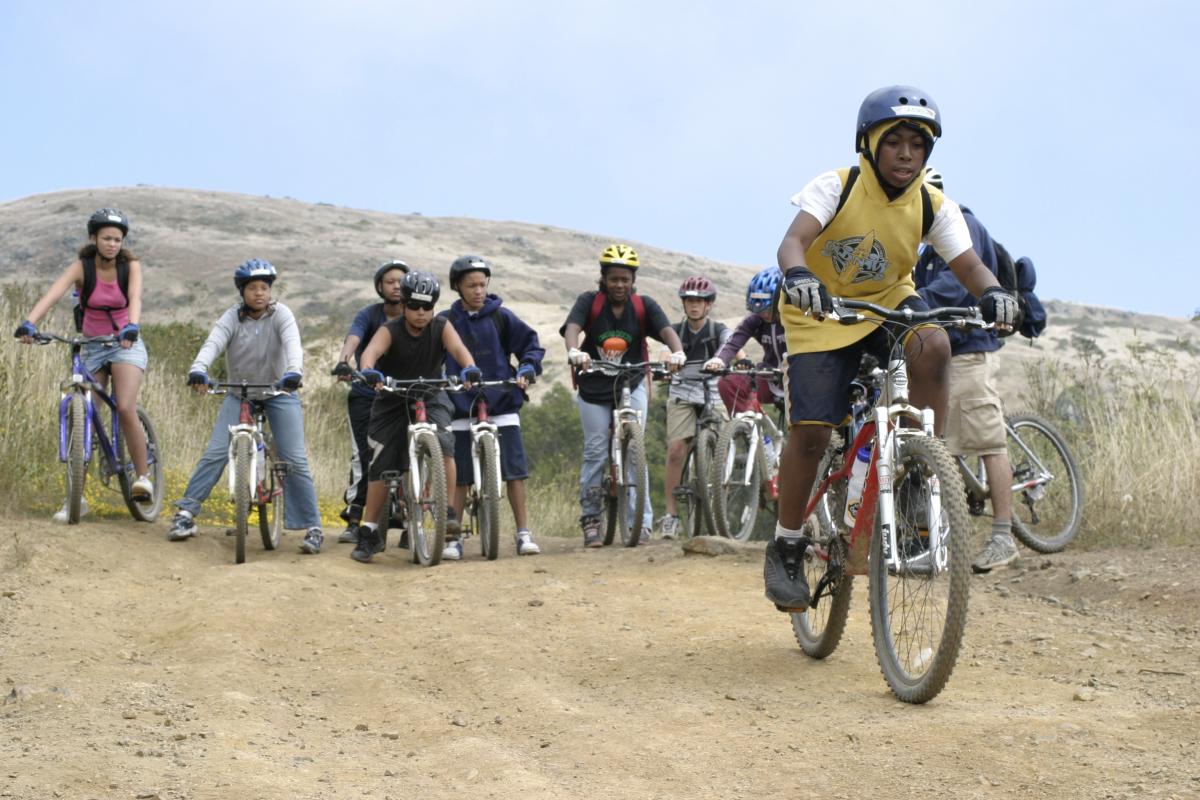 On October 1st, 2011, Trips for Kids will be participating in the International Mountain Bike Association's (IMBA) Take a kid Mountain Biking Day. IMBA has pledged that they will get 30,000 children riding bikes in over 300 cycling events worldwide. IMBA and Let's Move Outside! are encouraging participants to apply for the Presidential Active Lifestyle Award (PALA) with a requirement to be active at least five days per week for a period of six weeks. Since children and young adults should get moving for at least 60 minutes per day what better way to get active than to be out enjoying your neighborhood, nature and exercise on a bike?
Let's Move to make biking a part of every day. Participate in Take a Kid Mountain Biking day to promote a fun way for local youth to burn calories and meet friends. Sign up today at http://www.imba.com.