I am strong, I am empowered, I am healthy, I am a Girl on the Run!
I start most days with a run, but this Sunday, June 5th was something special: I joined 717 girls, aged 8 to 13, at the biannual Girls on the Run – DC 5K race at American University. With 177 volunteer coaches and hundreds of family members and friends there to support them, these 'girls on the run' were strong and confident, full of energy and fun.
I know from personal experience that running is empowering, both physically and mentally. That's why I felt inspired by Girls on the Run. With running at its heart, the program's fun, experience-based curriculum equips pre-teen girls with the tools they need to be healthy, joyful and confident.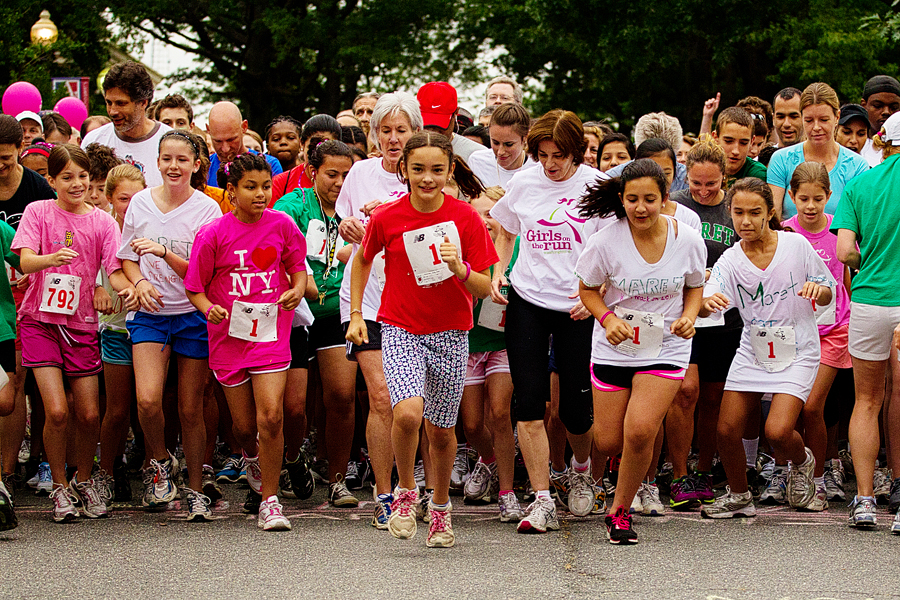 Photo credit: Emily Weiss
The 5K race I ran on Sunday was the culminating event of 12 weeks of activity designed to help the girls understand the importance of teamwork, build healthy relationships, gain a strong sense of self, and realize how they can positively shape the world. The 5K race they trained for together instills the runners – a diverse group hailing from every ward in the District - with a sense of accomplishment, pride and the realization that they can accomplish whatever it is they set their mind to.
Girls on the Run – DC is one of 187 chapters of Girls on the Run International. The program began with 13 girls in 1996, and in 2011 will serve over 100,000 girls nationwide from different communities and backgrounds (in DC, 60% of the girls are on program scholarships, and the program ensures every girl who wants to join has the opportunity to, regardless of socio-economic status).
After I crossed the finish line Sunday, I spent some time cheering on and talking to my fellow runners. I was invigorated. I left with a sense that, thanks to Girls on the Run, a future generation of women is embracing a legacy of leadership and a lifetime of healthy habits.