Cooking Up Change Visits the Nation's Capital
What does school lunch look like when students are in charge? As high school culinary students recently reminded me, a student-designed lunch is fresh, healthy and full of flavor.
For the past year, I have served with Christie Vilsack as National Honorary Co-Chair of Cooking up Change, a competition presented by Healthy Schools Campaign that challenges aspiring chefs studying culinary arts in our nation's high schools to create a school lunch that meets high nutrition standards, draws from ingredients commonly available to food service, and can be easily prepared in a school kitchen.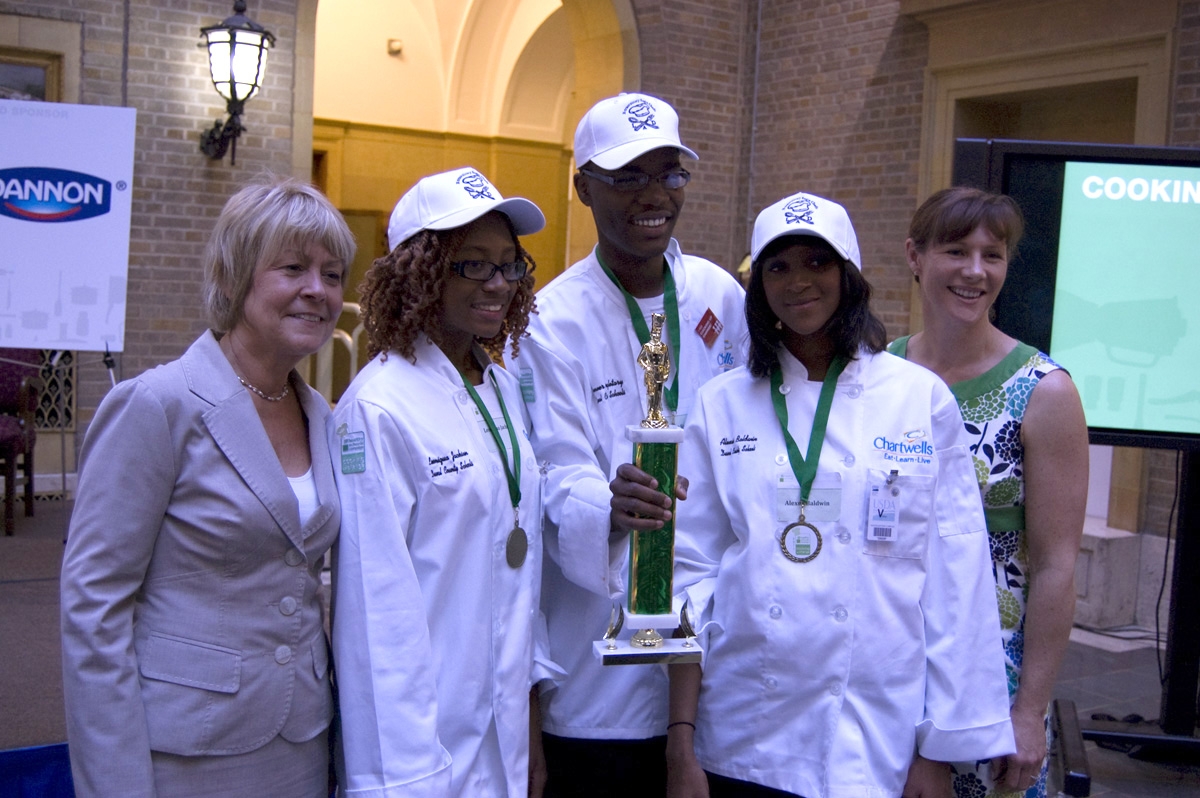 Christie Vilsack and Karen Duncan pose with the winning Cooking up Change team from Jacksonville, Florida
On May 23, Christie and I had the pleasure of serving as judges for the national finals of Cooking up Change, which were held at USDA headquarters in Washington, DC. As judges, we were able to sample lunches created by students from Chicago, Denver, Jacksonville, St. Louis, Washington, DC and Winston-Salem. I was blown away by the delicious and beautifully-presented meals the students crafted within these guidelines. I loved hearing from the students about their inspiration and the steps they went through to develop their final dishes. The students learned about nutrition and healthy cooking by talking through their recipes with dietitians. Many of the teams even tested their lunches on their friends and classmates, adjusting the recipe based on their input!
The student chefs from Jacksonville claimed the grand prize with their meal of Caribbean-inspired beef rib salad with Moroccan rice and a sweet potato corn bread muffin. The lunch was delicious. The sample that students shared at an awards reception that evening was a huge crowd-pleaser, as I'm sure it will be in a school cafeteria.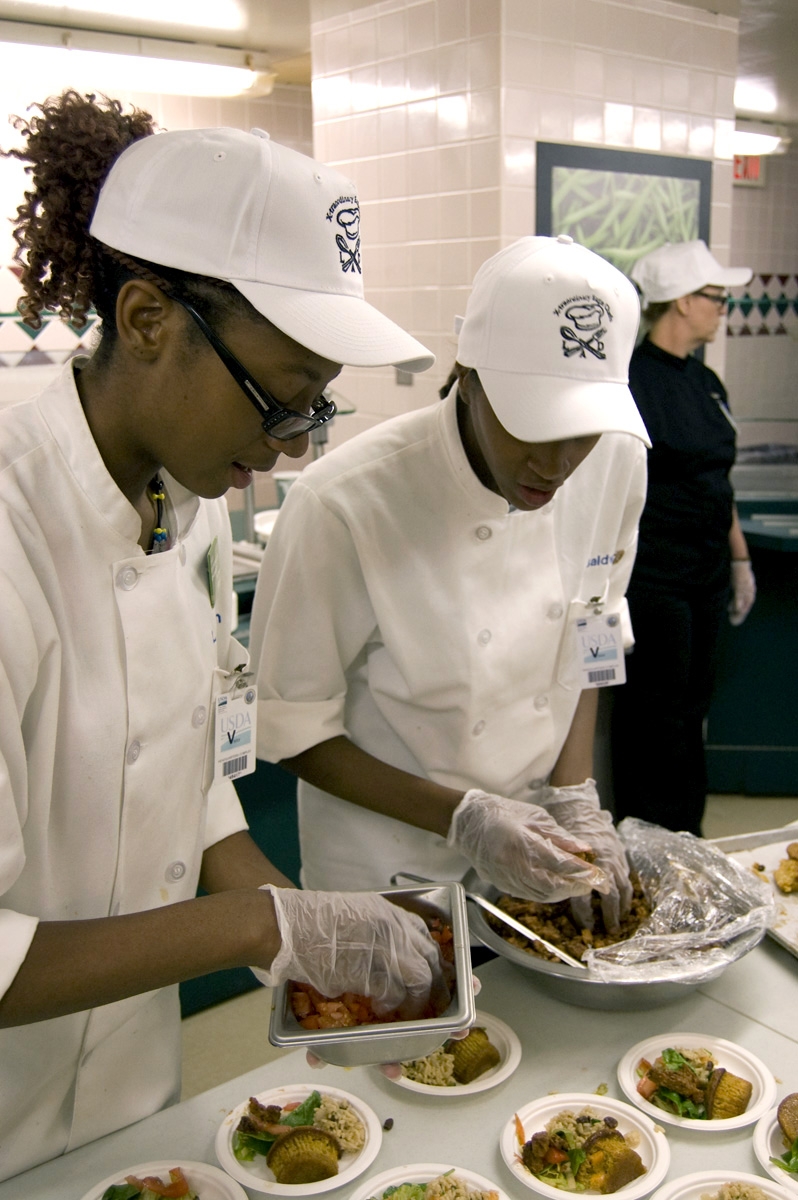 Students prepare their healthy meal at 2011 National Cooking up Change competition at USDA headquarters.
Meeting with all these student chefs and seeing their creativity and talent first-hand has been truly inspiring. As a former teacher, I love that Cooking up Change challenges students to really dig in to knowledge about nutrition and translate that into a meal that is appealing to their peers. As a mother, I love that these students are raising such a strong voice for healthy school food -- the kind of nutritious, great-tasting meals that we'd all want our children to eat at school. Healthy lunches really are key to kids' learning and to the habits that will stay with them for a lifetime.
I am so proud of these remarkable students and sincerely commend them for bringing their talent, vision and creativity to changing the future of school food.