Urban Gardening Ministry Brings Fresh Food to Richmond, VA
There's a lot going on in the Church Hill North neighborhood of Richmond, Virginia! For three years, the congregation at 31st Street Baptist Church has been growing fresh vegetables in an urban garden behind their church. More recently, they launched a healthy living campaign to encourage the congregation and the surrounding community to get active and eat more nutritious foods.
Led by Rev. Dr. Henderson, who serves as senior pastor, 31st Street Baptist Church has acquired three city lots behind their church. The congregants have a large community garden with 24 cultivated raised beds in one of the lots. The garden provides healthy, fresh produce to a community without close access to a grocery store. The majority of the produce from the garden is used in the church's nutrition center, which has served members of the local community for 21 years and receives some of its food via USDA's Emergency Food Assistance (TEFAP) program.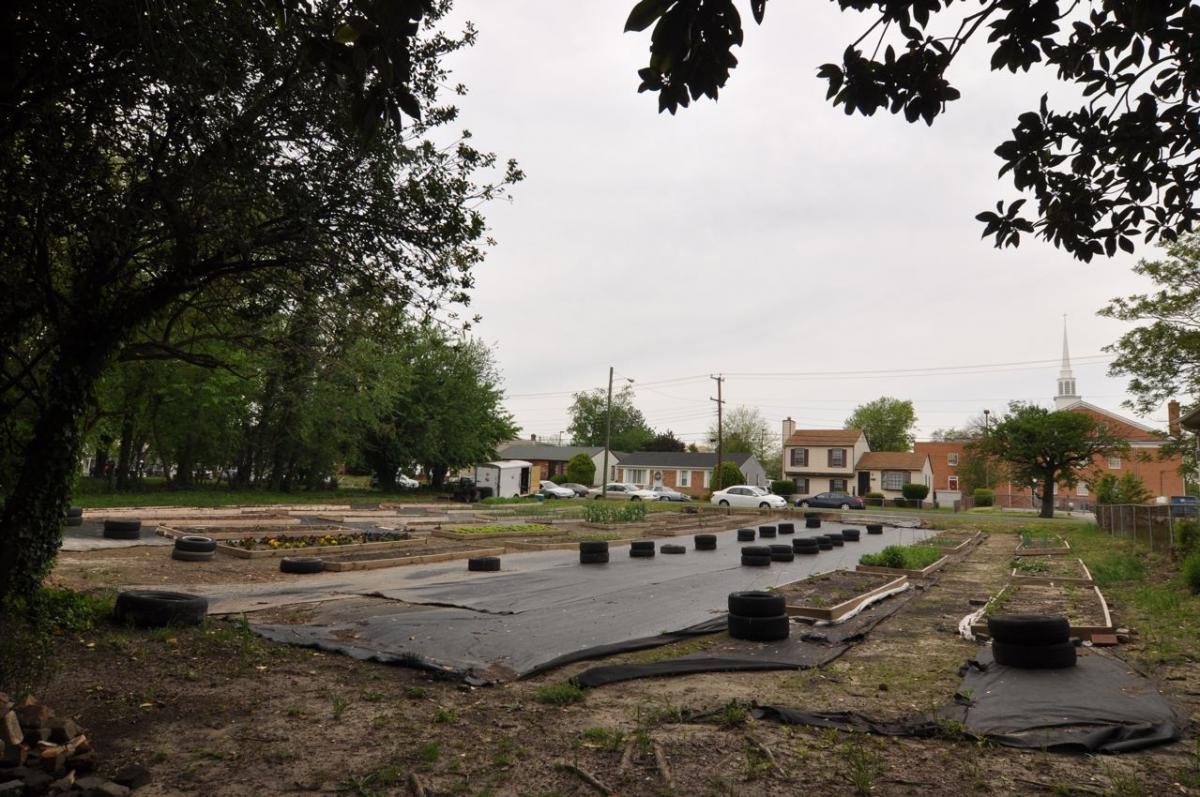 The 31st Street Baptist Church garden is already growing peas, radishes, beets, and greens this season.
Photo courtesy of Master Gardener Linda Marshall and Jacquelin Henderson
31st Street Baptist Church provides a great example of how to partner with the U.S. Department of Agriculture on multiple fronts. The church has partnered with Virginia Cooperative Extension and local master gardeners for technical assistance in growing food and teaching about nutrition. They will be starting a 4-H youth development club with two neighboring churches and teenagers from the Mayor's Youth Conservation Corps also help tend part of the garden. The church has plans to launch a large farmers market this summer with produce from the garden and area farmers, and they will be holding a youth summer camp focused on healthy living in August.
And there's more: this spring marked the planting of a new flower garden in one of their other lots. The plan is to sell the cut flowers to other churches in the area to raise revenue and teach youth about entrepreneurship. The third open lot will be developed as a Zen garden, providing a space for tranquility in the neighborhood. Pastor Henderson's goal is to "rally congregants around changing their lifestyles" while "respecting the dignity of the people who come to garden."
To learn more about increasing access to healthy affordable food in your community, please visit Let's Move Faith and Communities and become a partner in raising a healthier generation of American children.