Pick a Park and Get Moving on National Kids to Parks Day!
At 10:00 this morning, the National Mall was alive with motion as nearly 500 elementary school students from the DC area came together to kick off the first ever National Kids to Parks Day (NK2PD), which takes place tomorrow, May 21. National Park Service Director Jon Jarvis joined Grace Lee, the Executive Director of the National Park Trust (NPT) to inspire the crowd of children before they jumped into a series of stations that got them moving and offered important lessons about the great outdoors.
National Kids to Parks Day (NK2PD) is a nationwide park "play-in" to promote healthy lifestyles and foster an appreciation for America's magnificent national, state and local parks. Similar to "Take Your Child to Work Day," which is celebrated at the end of April, NK2PD encourages parents and caregivers to take the young people in their lives to a nearby park or open space tomorrow to get active in support of Let's Move Outside!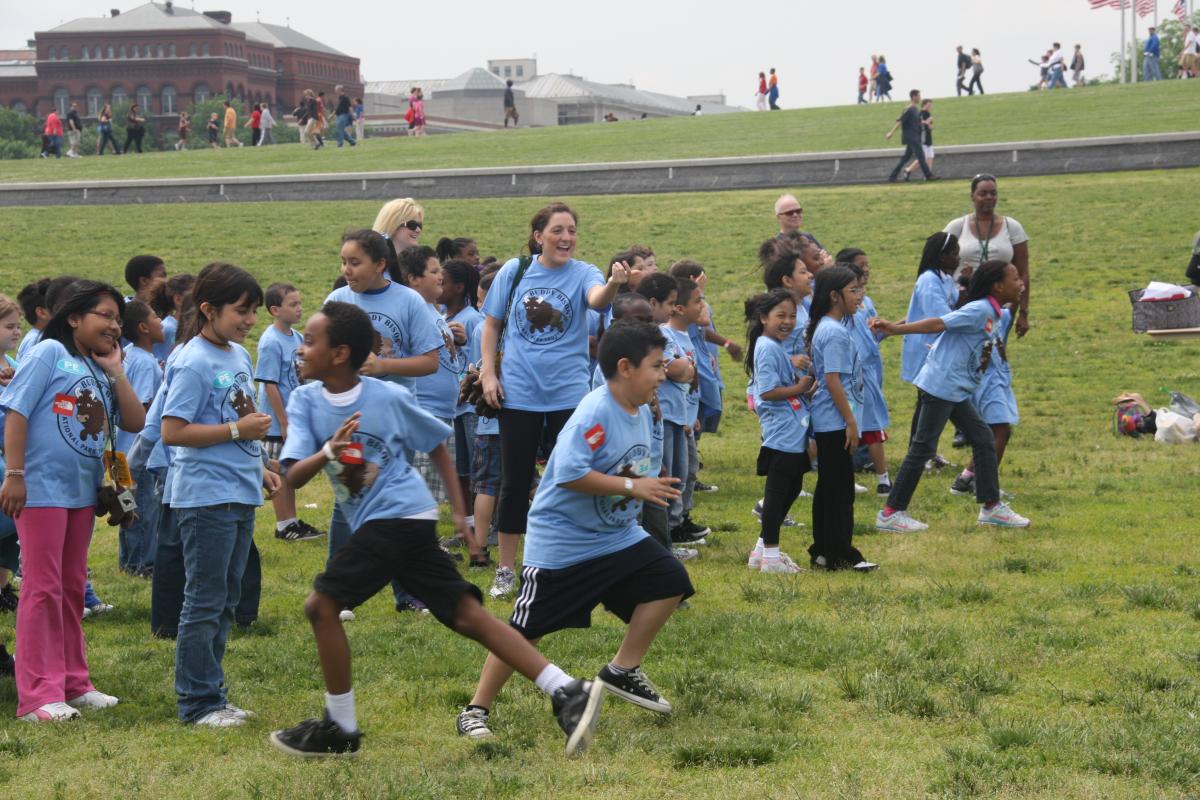 The NK2PD kick-off got hundreds of local kids running, dancing, and playing on the National Mall.
The National Park Trust (NPT) is working with an array of partners, including the Department of the Interior's Office of Youth in the Great Outdoors, the U.S. Army Corps of Engineers, the American Academy of Pediatrics, and the National Education Association to promote this nationwide day of outdoor play and encourage kids and adults to sign up for the Let's Move Outside!Presidential Active Lifestyle Award (PALA).
"As summer starts, we hope National Kids to Parks Day will be a fun day for families to unplug, get active and explore parks close to home," says Grace Lee, Executive Director of NPT. No matter where you live, nearby parks and open spaces provide convenient places to get moving outside. From walking, jogging, and bicycling, to games like tag, relay races, and hide and seek, outdoor activities can bring families together and help them get and stay fit.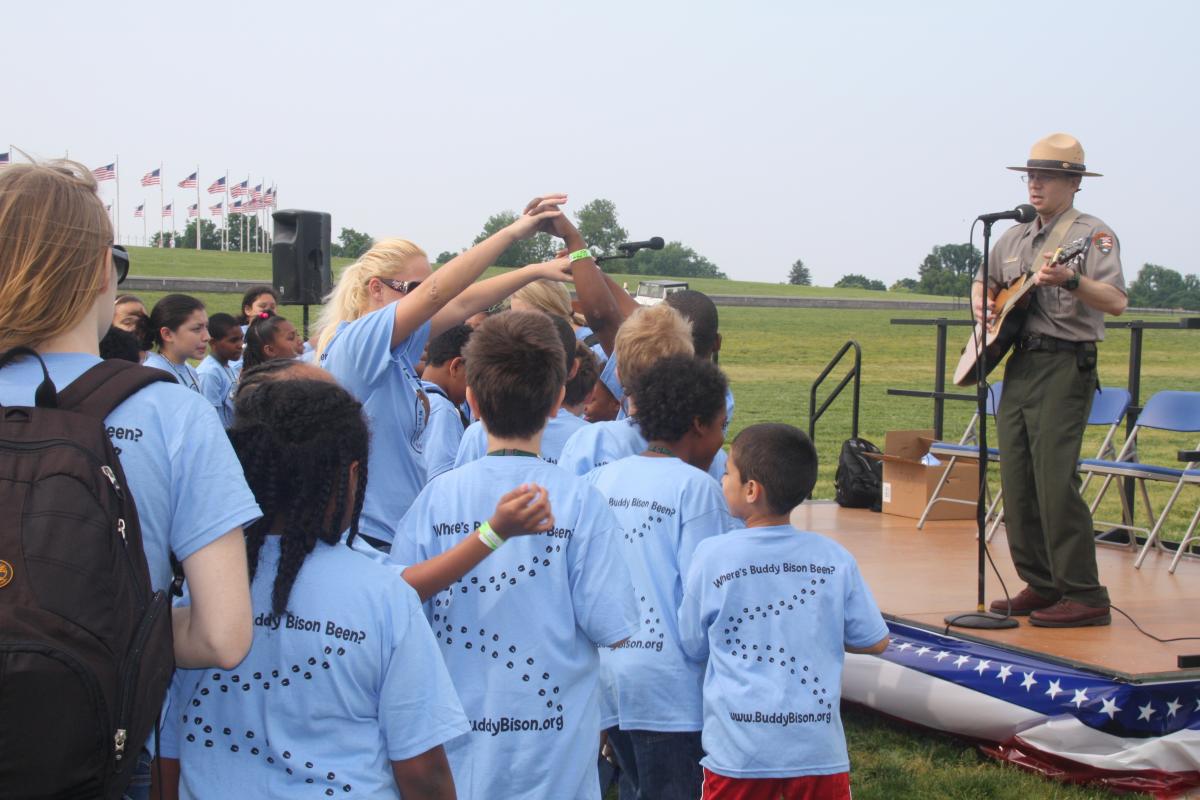 Park Ranger Jeff Wolin sings his new "Let's Move Outside!" song to a group of local students.
Over the past several weeks, more than 150 Let's Move Cities and Towns have signed proclamations to recognize NK2PD in their communities. Parks districts and recreational organizations are making special efforts to welcome families and promote active lifestyles – using NK2PD as an opportunity to showcase their facilities, programs, and special summer camps and workshops. For example, the grand opening of Coral Ridge Park in Fort Lauderdale, FL will highlight NK2PD by encouraging families to come out and celebrate a new, close to home venue for outdoor activity and fun. Meanwhile, the Parks & Recreation Department in Parker, CO is promoting NK2PD with a list of 21 activities to try in local parks and open spaces.
Even if your community hasn't officially signed on to NK2PD, you can join the movement by getting active in a park or open space near you. For ideas of where to go and what to do, check out the tools on our Let's Move Outside!page.