California Chef Helps Schools Go for Gold!
Chef Billy Reid, manager of child nutrition services at Salida Union School District, is an advocate of the Chefs Move to Schools initiative. Chef Reid has been using his expertise to make sure students in his District eat meals that are both healthy and tasty.
On April 13, I had the pleasure of participating in an event honoring him and his colleagues for their work in getting six schools in Salida and Modesto, California, certified as the first HealthierUS School Challenge Gold Award of Distinction winners in California.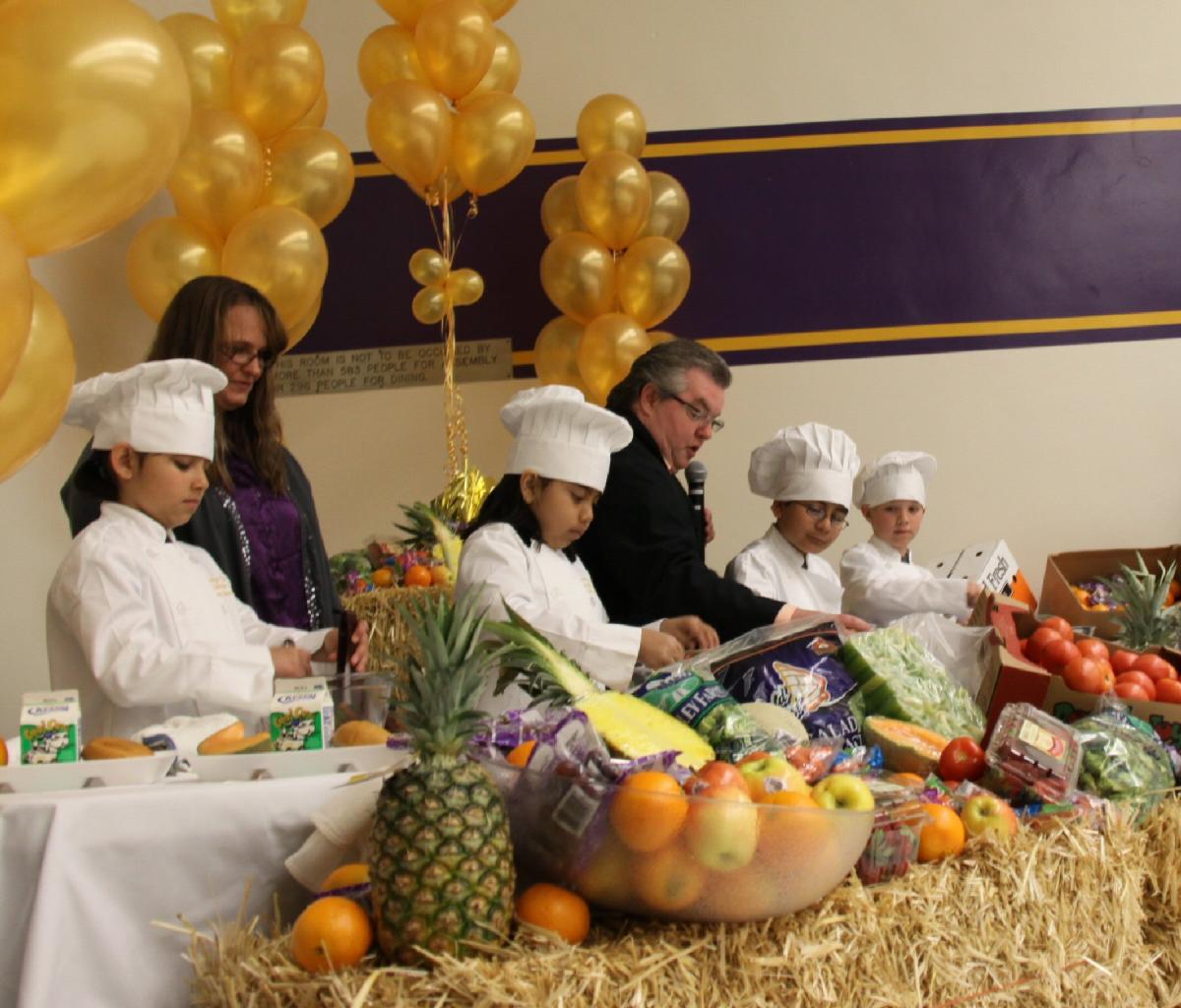 The HealthierUS School Challenge rewards schools that voluntarily meet high standards when it comes to providing students with nutrition education, physical activity, and healthy meal options. The Gold of Distinction award is the highest honor a school can win.
The event began with a warm welcome from Principal Jeri Passalaqua of Salida Elementary Magnet School, which hosted the event. The celebration was packed with activities and many important people from around the community attended to congratulate the schools such as California Department of Education's Nutrition Services Division Director Phyllis Bramson, Stanislaus County Superintendent of Schools Tom Chagnon, Salida Union School District Superintendent Twila Tosh, and all of the District's School Board Members, and state legislature staff.
During the celebration, the Postmaster from the Salida Post Office, who happens to be a member of the District's school board, announced that a special postmark and envelope had been designed to honor the District's Gold of Distinction Award. It was great to see such local investment in the health and nutrition of students in Salida and Modesto.
I was also really impressed with the students I met. They showed off their nutrition knowledge by singing songs about healthy snack foods. Students also were led to do exercises such as "superhero jumping jacks" by Sportacus, a character from the TV show LazyTown.
After everyone worked up an appetite, it was time for lunch. Chef Reid and several students, who were all dressed in chef's attire, cooked a nutritious school lunch using USDA Foods. The dish they prepared was a Southwestern grilled chicken soft taco which was also featured for lunch that day. I ate mine with shredded lettuce, an apple and a slice of cantaloupe, and milk—a very healthy and delicious school meal.
I commend the schools and communities of Salida and Modesto for the exemplary steps they've taken to improve the quality of the foods served in schools, give students more healthy food choices and provide a lot more physical activity. All of these accomplishments are important to building a healthier nation of children.