A Healthier Future for our Nation's Children
In the President's recent State of Union Address, he spoke candidly about winning the future. I can't think of a better way to achieve that than by ensuring our Nation's children are provided a healthy school environment to learn, grow and thrive. To echo the President's sentiment, today I joined First Lady Michelle Obama and Secretary of Education Arne Duncan on a call with education stakeholders to discuss advancing the Let's Move! initiative goal of doubling the number of schools participating in the HealthierUS School Challenge. I also used this opportunity to announce the availability of new training grants for states to help kids develop better eating and physical activity habits. The outcomes from these commitments will usher in a healthier tomorrow, and one that our Nation's parents and guardians strive for in their children's lives.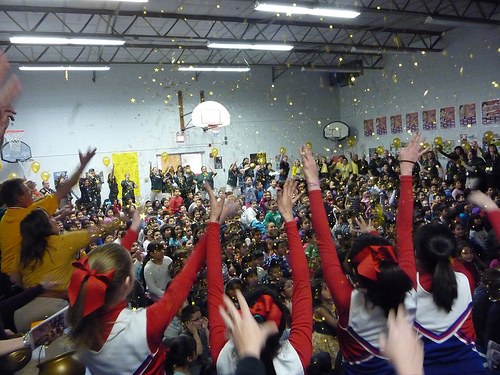 Almost half of the $5.5 million investment will go to state agencies that create ways to increase the number of HealthierUS School Challenge (HUSSC) applications submitted. A key component of First Lady Michelle Obama's Let's Move! campaign to end childhood obesity within a generation, the challenge rewards schools for excellence in promoting nutrition and physical activity. The Administration understands the extraordinary value of the HUSSC. Last February, the First Lady and USDA called on stakeholders to double the number of HUSSC schools within in a year and add 1,000 schools per year for two years after that. At this point, we're well on our way towards our goal of 1,250 schools by the end of June! And as someone who's visited and awarded dozens of HUSSC honorees, I can vouch for the great sense of pride it gives to the children, schools, and communities that support them.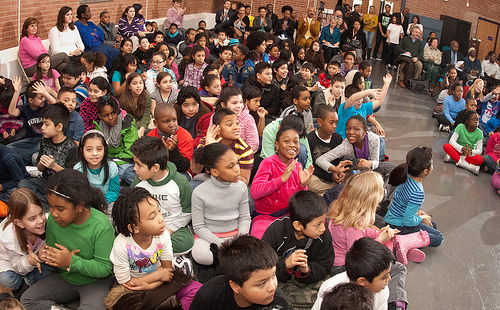 Through the Team Nutrition Training Grants for Healthy Meals, states will be provided new resources, technical assistance and flexibility to raise the bar for our kids in schools and in day care settings. And the goal of these measures is unmistakable: to make it more viable for our kids to reach their full potential. Tuesday's news coincides with the recent one year anniversary of Let's Move! A year later, we've made much ground, with an array of partners stepping up for the nation's next generation. Winning the future is more than an aspiration. In many of our nation's great communities, it's becoming reality.