New York City Gets Moving
We are delighted to report that a recent celebration of the first anniversary of the First Lady's Let's Move! Initiative in New York City, was a tremendous success!
This event, held at Modell's Sporting Goods in the middle of Times Square, was attended by many HealthCorps high school students from Brooklyn, Queens and Manhattan. It started with a yoga session, followed by remarks by Gary Knell, CEO of Sesame Workshop, who was accompanied by Elmo. He reiterated Sesame Street's commitment to lowering obesity in children, sharing that even Cookie Monster has had to cut down on his cookies!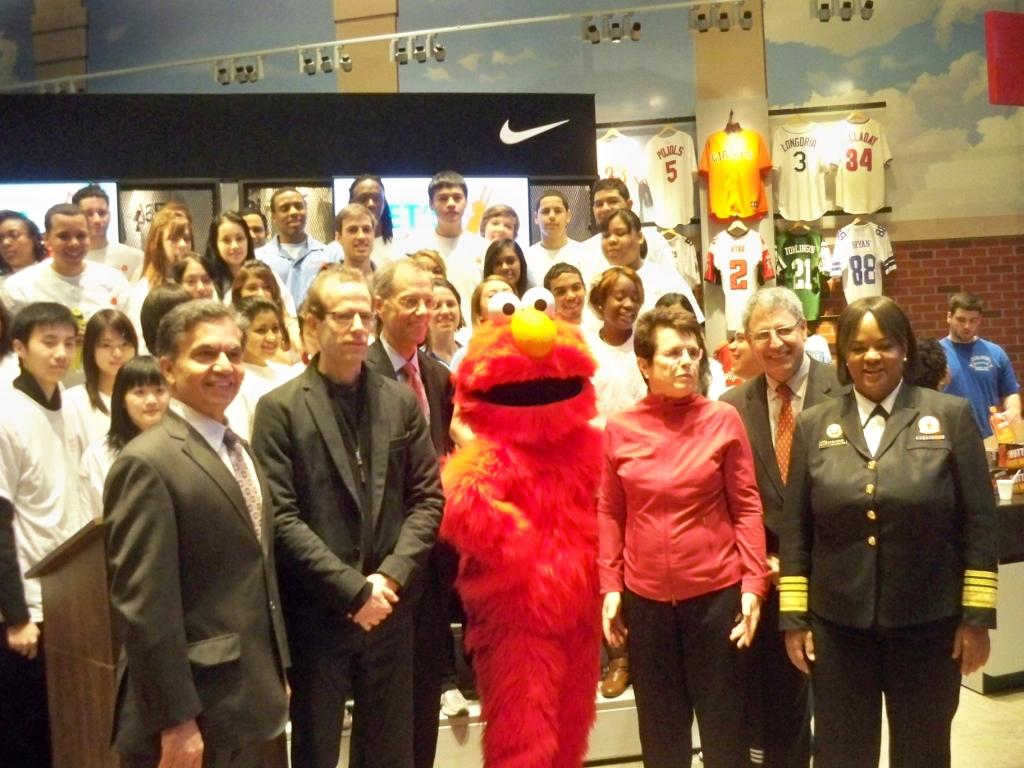 We had the pleasure to introducing "America's Doctor", US Surgeon General, Dr. Regina Benjamin, who affirmed her call to action to solve the problem of childhood obesity in a generation, so that kids born today will grow up healthier and be better able to pursue their dreams. Then she called on Elmo, her new friend, to come move and dance with her.
New York City Health Commissioner, Dr. Thomas Farley, spoke about ways the city is working to prevent childhood obesity, such as lowering the consumption of sugar-sweetened beverages, increasing the amount of parks within a 10 minute walking distance to all residents, and by giving incentives through WIC's Farmer's Market Nutrition Program.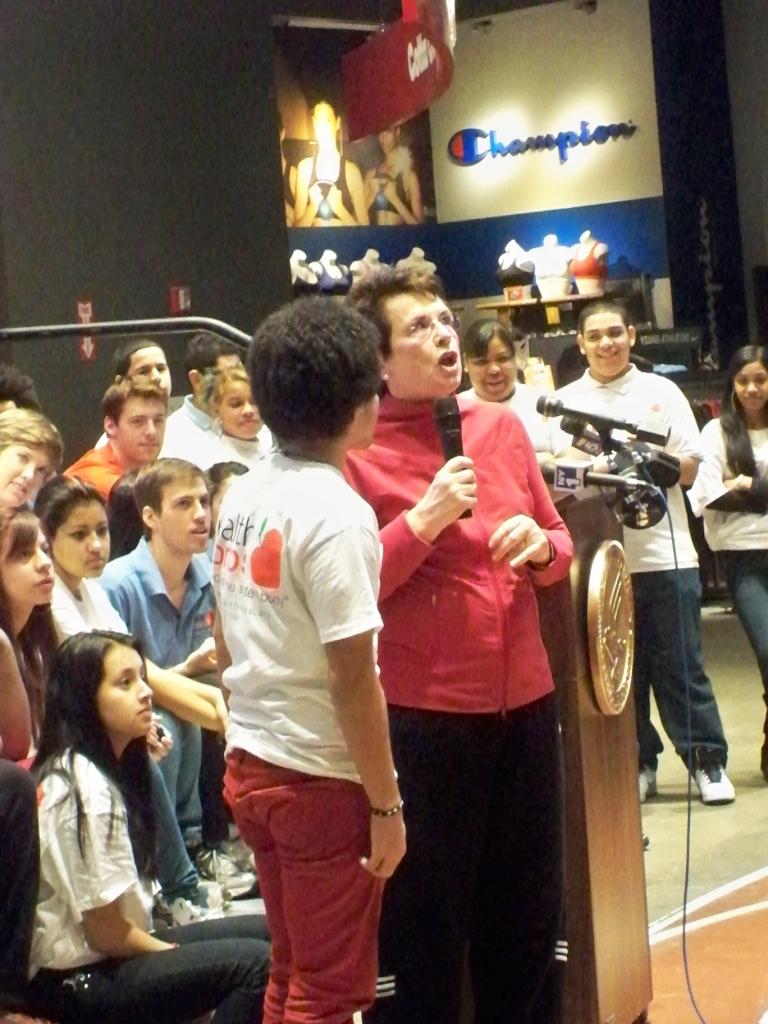 Tennis legend Billie Jean King, part of the President's Council on Fitness, Sports, and Nutrition, spoke directly to the young men and women in the audience and encouraged them to find their passion for exercising. She challenged them to start walking at least 10 minutes each day. Award-winning chef Dan Barber, also part of the Council, encouraged the students to try fresh, nutritious, local foods, and to walk to a local farmers' market and try New York's apples and pears. A question and answer session followed, and these teenagers had many questions ranging from exercise to nutrition.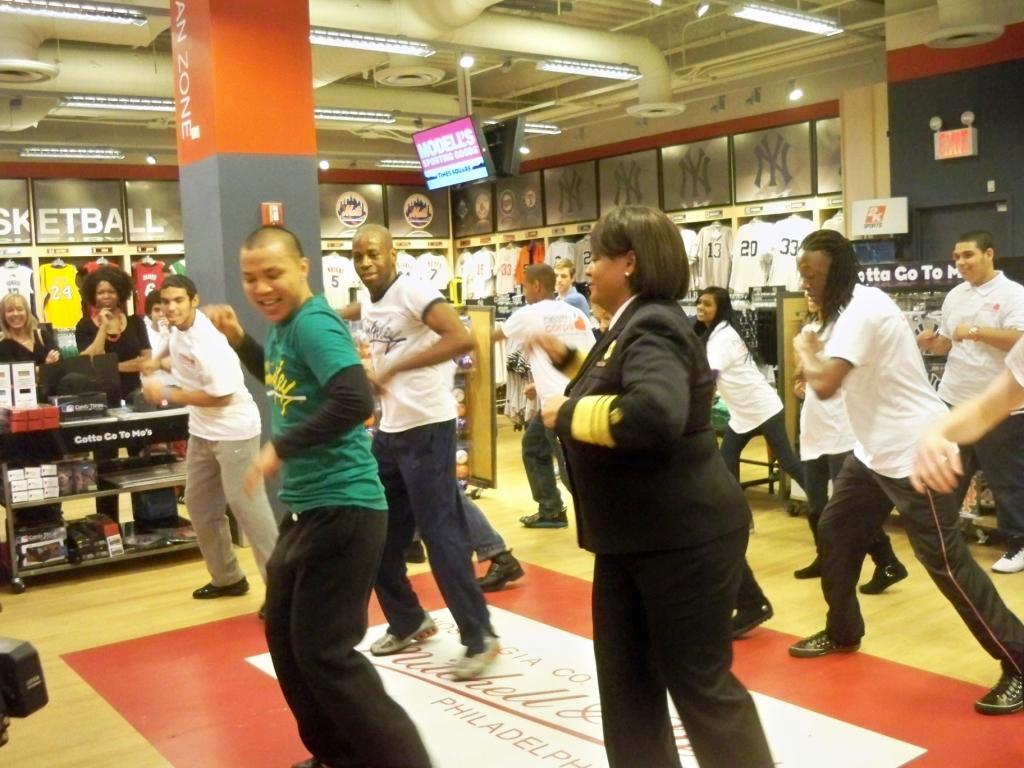 Other highlights of the celebration were the Alvin Ailey Company's Hip Hop and Zumba dancers and the Gleason's Gym boxing and jump rope classes. We all (including Dr. Benjamin!) joined the dance class, and it was a pleasure to see all these kids moving, laughing and enjoying themselves while learning new ways to be physically active.
The Offices of the Regional Director and the Regional Health Administrator did a tremendous job, and we thank all our staff and partners for this success.