Celebrating the Let's Move One-Year Anniversary in Commerce City, Colorado
As a Regional Director for the U.S. Department of Health and Human Services, I have had the opportunity to see many amazing partnerships and innovative ideas to increase access to healthy living.  This morning I saw another example of partnership around First Lady Michelle Obama's Let's Move! Campaign in Commerce City, Colorado. It brought out the best in this community and highlighted all of the ways we can work together to support healthier children and families.
I was lucky enough to help celebrate the one-year anniversary of Let's Move! with not only the City of Commerce City Colorado, but our great soccer team, the Colorado Rapids.  Together we hosted a free celebration for the community that included our federal partners, U.S. Fish and Wildlife Service, the U.S. Department of Agriculture, and the Department of Education, along with other community organizations, like Kaiser Permanente, PlayWorks and Cooking Matters Colorado, to just name a few.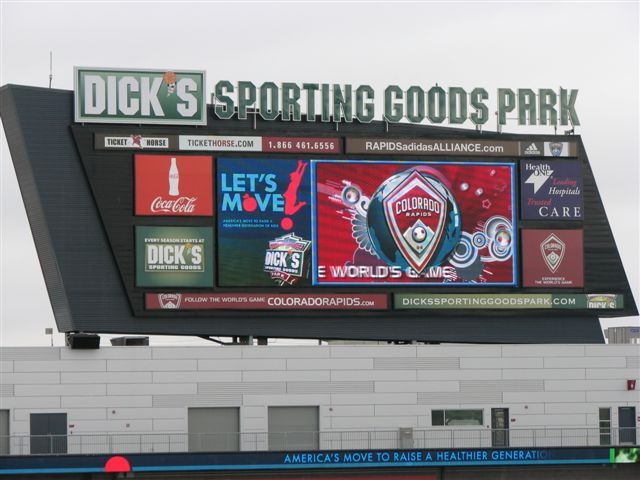 The day was filled with fun activities and free healthy snacks donated by Walmart.   Even with the cold and wind, over 300 children and families came out to celebrate healthy living.  It was fun to watch the various fitness challenges and kids jumping rope and doing pushups.  Even the Rapids mascots joined the fun by attempting to hula hoop.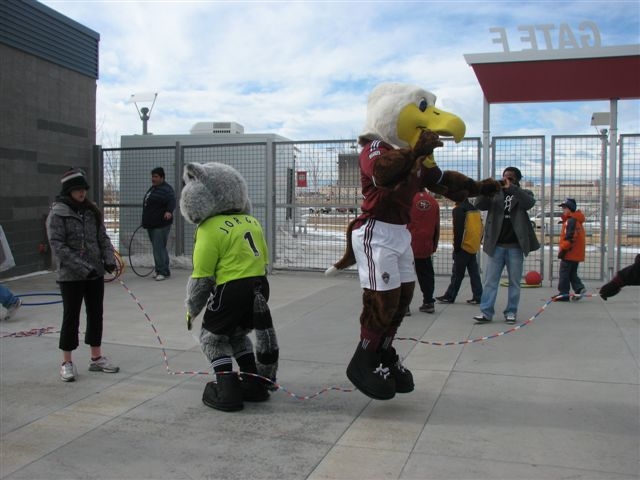 The day was an amazing success that culminated with the Mayor of Commerce City, Paul Natale, and Colorado Rapids Managing Director, Jeff Plush, praising the goals of Let's Move! and encouraging the crowd to get outside, to walk in the National Wild Life Refuge, or enjoy a bike ride on the greenway.  In addition to the new outdoor activities, Commerce City announced Saturday that they are working with community non-profits and neighborhood organizations to create three more community gardens in the summer of 2011.  The new programs sound wonderful, but most of all, I have to praise the families that took the time out of their busy weekend to learn, support and celebrate healthy living.  Today they embodied what the Let's Move! Campaign is all about, and I could not have been more proud of the example this city and surrounding community set here in Colorado.