High-tech Solutions Can Help Fight Obesity
Often we associate technology, like video games or television, with sedentary living as we text, email, or watch a screen. Undoubtedly, technology has encouraged certain behaviors that contributed to the current state of the Nation's waistline--but it can also be a tool for reversing our obesity trends.
Active gaming (e.g., EA SPORTS Active, Wii Fit, etc.) is one way technology can encourage and promote physical activity and meet youth and adults wherever they are on the ability spectrum. Active gaming was one of the topics of discussion at a conference I recently attended called the Consumer Electronics Show, which is one of the largest such shows in the world.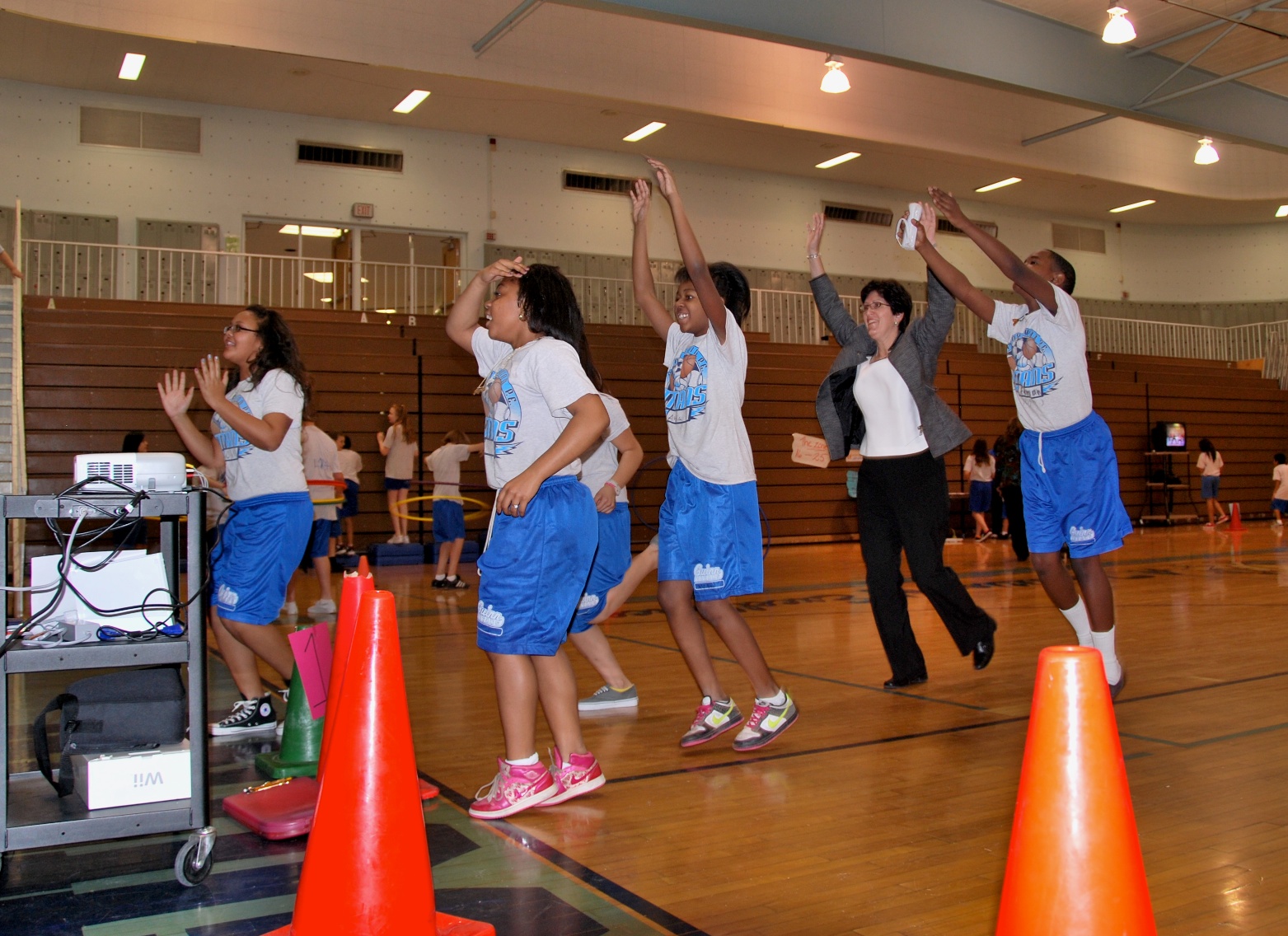 Before attending show, which was in Las Vegas, Nevada, I had an opportunity to see first-hand how active gaming can play a role in physical education at Guinn Middle School. The school is in Clark County, Nevada, and is part of the 5th largest school district in the country.
Guinn Middle School's physical education classes use active gaming as a way to help students of varying abilities all feel included in the activities. As the students rotated through the stations, I had the opportunity to work out with them. No one was singled out or separated and each student used technology for the games, learning and tracking their individual performance based on body mass index (BMI) by using bioimpedence machines and ipods.
This type of play can even get you credit towards completing the Presidential Active Lifestyle Award (PALA), a President's Challenge program for people of all ages, backgrounds and abilities. It's easy! Just do 60 minutes of physical activity a day if you're a kid and 30 minutes a day if you're an adult, five days a week for six weeks.