Moving Outside in a Great Urban Park
Many of us tend to think of our national parks as remote destinations – spectacular sites that require families to travel great lengths to enjoy. While some parks do meet this description (the main entrance to the Grand Canyon is 80 miles away from the nearest major airport!), there are many great national parks located near or in our major urban centers. Take San Francisco's Golden Gate National Recreation Area, where I went last week to participate in a Let's Move Outside event with a group of fourth graders from New Traditions Elementary School. Stretching for 70 miles north and south of the Golden Gate Bridge, the area encompasses over 80,000 acres of open space along the Pacific Ocean. The terrain ranges from rocky coastlines and redwood forests to sandy beaches and green fields, like the one we played in the other day. Seven million people live within an hour's drive of Golden Gate National Recreation Area, and about 16 million people visit each year. Sprinkled throughout the area are a series of state and local parks, whose managers work with the National Park Service and groups like the Golden Gate National Parks Conservancy to provide open space for people of all backgrounds to recreate, relax, and reconnect with America's Great Outdoors.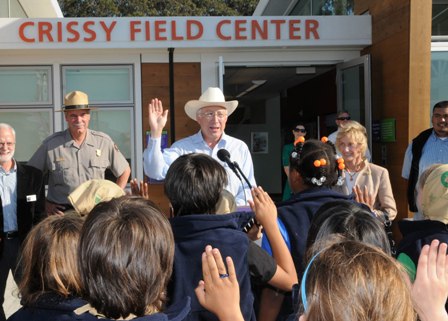 One of the best ways for families to enjoy the outdoors is through healthy recreation. Activities like hiking, biking, swimming, and canoeing provide opportunities for families to get fit and have fun together. Recreation also has key educational benefits – by exposing our children to nature at an early age, we teach them about our nation's natural and cultural history, and help them to become responsible, environmentally aware adults. At last week's Let's Move Outside event, I saw all of these things coming together. Park Rangers and Conservancy staff led a series of activities –including "National Park Pantomime" and "Community Seat Swap" – that got kids' bodies moving and hearts pumping, while teaching important lessons about the surrounding resources. For instance, we were all surprised to learn that the park contains the country's largest collection of military fortifications – and is home to more than 250 species of birds! After about an hour, we transitioned to the Crissy Field Center – one of the most sustainable buildings in the National Park System – where I swore the students in as Let's Move Outside Junior Rangers. We celebrated their accomplishment with healthy snacks before sending them off on yet another adventure: an overnight campout in the park's Presidio district!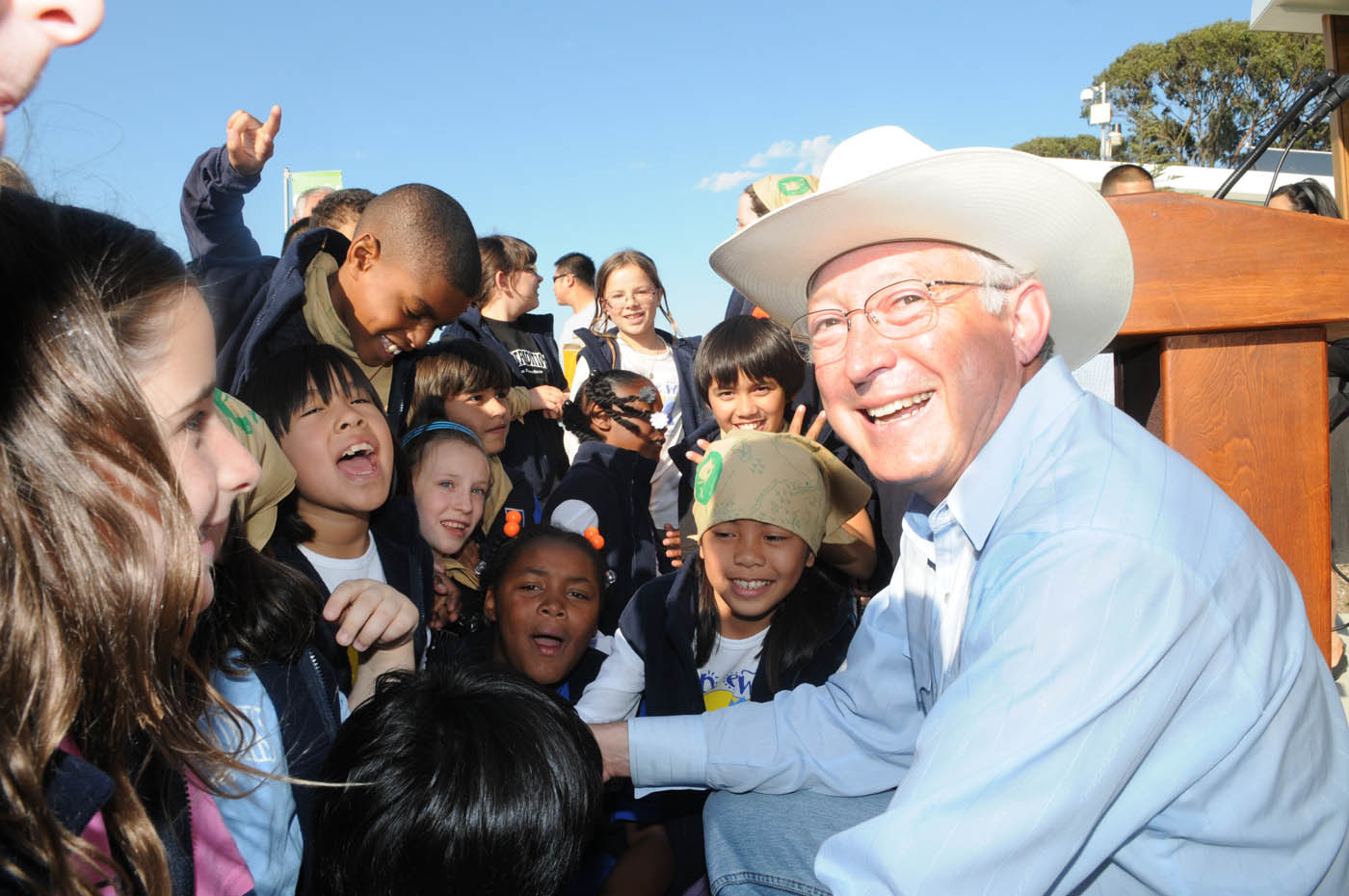 Golden Gate National Recreation Area is just one of the places where we are working to bring America's Great Outdoors into our cities. With the afternoon sun sparkling on the San Francisco Bay beside me, I felt privileged to have carried out the First Lady's initiative in one of our country's premier urban parks.