Walking to School Gets Kids Out of the Car and onto Their Feet
Yesterday I joined a wonderful group of elementary school students, principals and school staff at Lincoln Park in Washington, DC to celebrate "International Walk to School Day". Now in its 13th year, this one-day event was part of a global effort in more than 40 countries to recognize the many benefits of walking and bicycling to school and to encourage more families to get out of the car and onto their feet in October.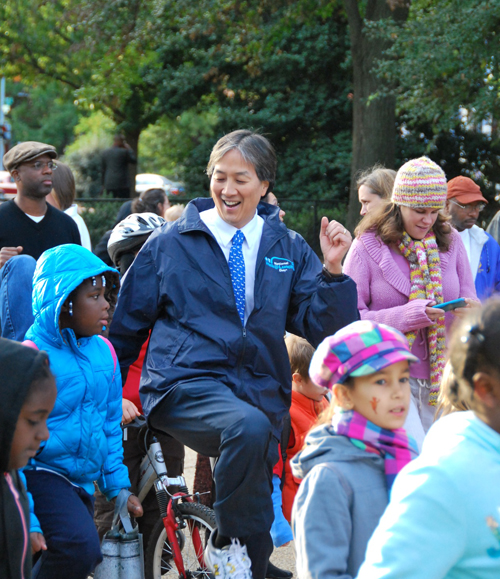 As a physician and as a father, I know how important it is for children to engage in regular physical activity. The Presidential Active Lifestyle Award (PALA) is for people of all ages, backgrounds and abilities and is a great way to maintain a healthy lifestyle by engaging in moderate to intense physical activity for 60 minutes a day, five days per week over six weeks for kids, and 30 minutes a day over the same period of time for adults. So it was a great feeling to walk with the students and school staff as we got energized together to celebrate safety, health and a renewed sense of community. Joining me at yesterday's event were Executive Director of the President's Council on Fitness, Sports and Nutrition, Shellie Pfohl, Ward 6 Councilman Tommy Wells and Diana Bruce, District of Columbia Public Schools Director of Health and Wellness. Principals, staff and students of Peabody Elementary, Watkins Elementary, Maury Elementary, Payne Elementary, Tyler Elementary, Stuart Hobson Middle School walked in the event on Capitol Hill.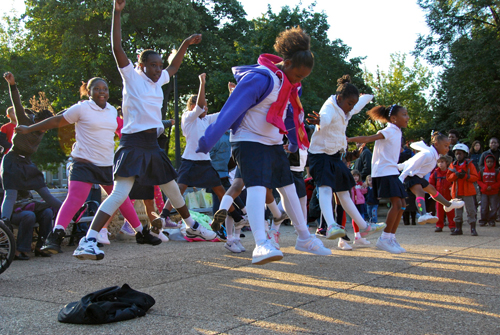 More than 3,000 communities and schools around the country participated in this year's International Walk to School Day, which also supports goals of the federal Safe Routes to School program. Created by Congress in 2005, Safe Routes to Schools allows schools and communities to retrofit roads, and to create sidewalks and bike paths. In 2010, the District of Columbia received a $1 million dollar grant from the program. The Safe Routes to School program, along with First Lady Michelle Obama's Let's Move! campaign, is getting American kids moving more often and building healthier lifestyles and communities. Nearly one in three American kids is overweight or obese. To meet the First Lady's ambitious goal of solving the challenge of childhood obesity within a generation, we can do more. Yesterday's walk was a great reminder of how much we can achieve when we work together.