Rising to the President's Challenge
Yesterday was the first meeting of the President's Council on Fitness, Sports & Nutrition and it went great! We finally had an opportunity to come together and share our goals and visions for the Council with our Executive Director Shellie Pfohl.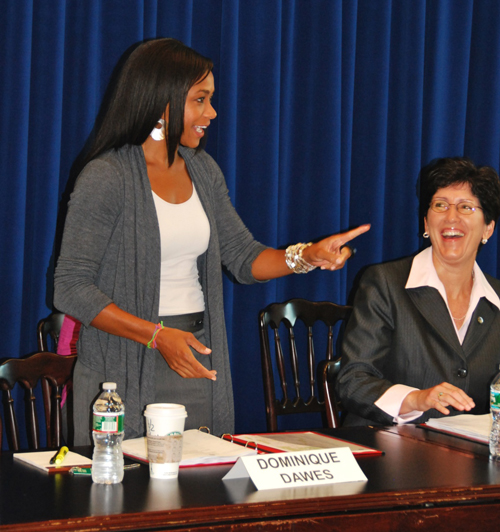 I can tell the Council is already off to a great start and we're just beginning. During our public meeting we had an opportunity to hear from a variety of partners about their programs and concerns surrounding the childhood obesity epidemic, which is why the announcement of the Million PALA Challenge by Health and Human Services Secretary Kathleen Sebelius to have 1 million Americans achieve the President's Active Lifestyle Award was perfectly timed. As First Lady Michelle Obama's Let's Move! campaign has shown the nation, we are at a crossroads that requires our entire country to mobilize and re-incorporate physical activity and proper nutrition back into our everyday lives. I'm looking forward to answering the challenge and working with the new Executive Director of Let's Move!, Robin Schepper, to reach the goal.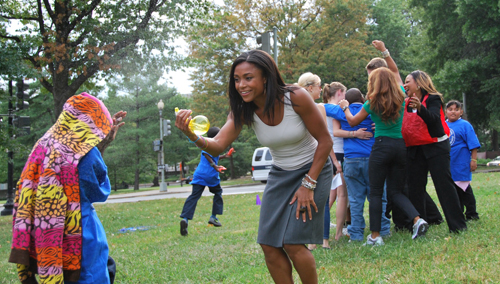 Wrapping up the day with the students of Cleveland Elementary School and KEEN Greater DC was the highlight of the day. As a Council we can discuss our strategy for becoming one fit nation, but it takes the commitment of the public to make it happen. Truly, there is no better way to ensure lifelong habits including physical activity and good nutrition than teaching children how to make the right decisions. And of course having lots of fun in the process! When you get to play sugary food freeze tag, toss healthy snack beanbags, and fuel up on fruit how can't you have a good time?
I hope that you seek out creative opportunities to get physically active. To start, you can get great recommendations on www.LetsMove.gov, and then follow-up with more activities on www. PresidentsChallenge.org. While you're there stay motivated and rise to the President's Challenge by signing up to complete the six week Presidential Active Lifestyle Award. I've already registered, so what are you waiting for? I guarantee that you'll feel like 1 in a million!
Start the PALA today:
Commit to daily physical activity—and stick with it.
Set realistic goals to encourage fitness for a lifetime.
Track your progress with the free personal activity log, which you can access online after you register here, or use a paper log (PDF).