Hooked on Let's Move Outside
"Young people are happier and healthier when they experience the outdoors regularly," said Reclamation Commissioner Michael Connor. The Bureau of Reclamation and the Catch a Special Thrill Foundation (C.A.S.T.) put on a series of fishing events for disabled children and their families so they can do just that - experience America's great outdoors and have fun.
Clear skies brought smooth sailing and steady smiles to a group of young fishermen during a recent Let's Move Outside event at Idaho's Black Canyon Dam. The conditions could not have been better for this outdoor fishing workshop – one of 21 hosted this summer by C.A.S.T. and Reclamation.  
For the past 18 years, the two entities have partnered to put on a series of fishing events for disabled children and their families at Reclamation reservoirs across the American West.  C.A.S.T. provides fishing equipment, instruction, and lunch at these half-day workshops, which cater to special needs families in a range of rural and urban settings. 
The event at Black Canyon Dam – which sits at the base of a 1,100 acre reservoir in southwestern Idaho – was the first to emphasize "Let's Move Outside" principals of healthy recreation and nutrition.  Each child was paired with a "captain," who in addition to teaching basic fishing and safety skills, shared tips on how to add more activity and healthy foods into their daily routines.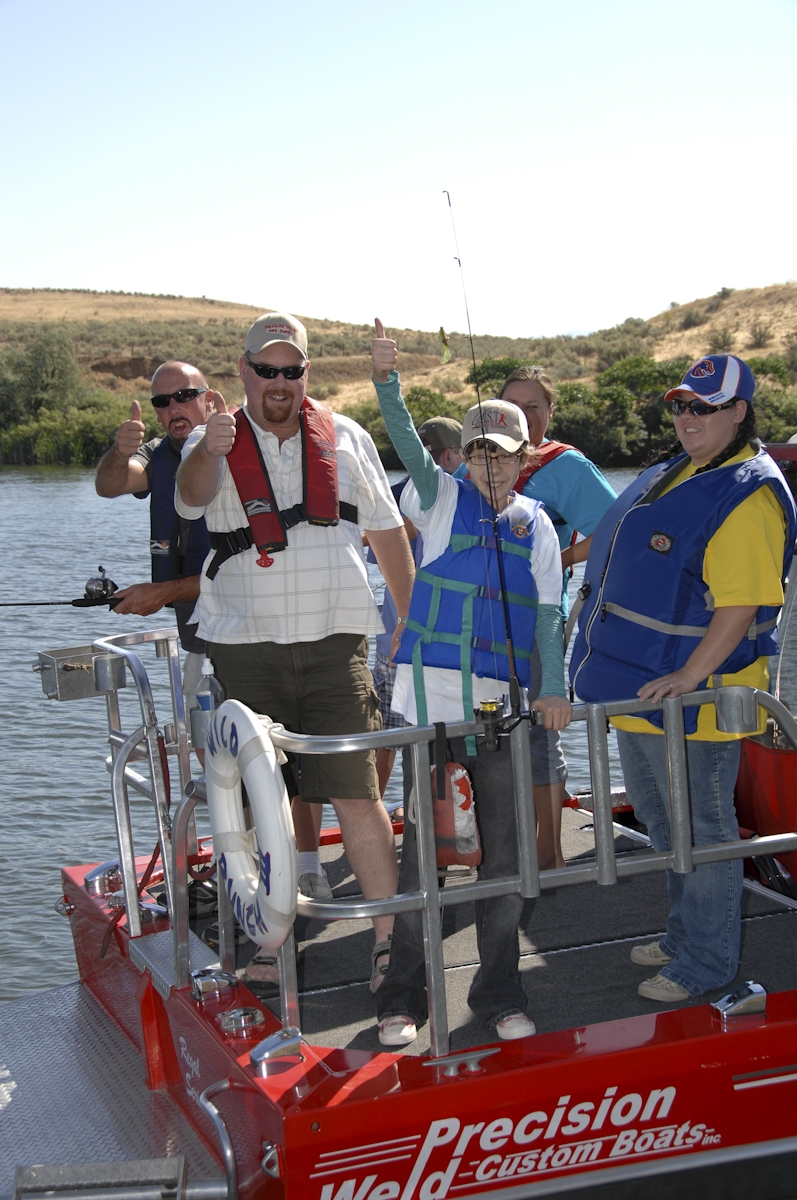 Kids need at least 60 minutes of active and vigorous play each day to stay healthy.  One of the easiest and most enjoyable ways to meet this goal is by playing outside. Since the First Lady launched "Let's Move Outside" earlier this summer, thousands of young people have participated in healthy, outdoor activities, such as hiking, biking, canoeing, swimming - and now, fishing!  So, what are you waiting for? Explore places to go and things to do outside that are fun and affordable for the whole family.