A Summer of Active Exploration for Junior Rangers
Today, I had the honor of being awarded a Let's Move Outside Junior Ranger badge by four of our interns working with the National Park Service's Rivers & Trails Program. This summer, these young people are serving as Let's Move Outside ambassadors for the National Park Service, engaging hundreds of elementary and middle school children in a range of healthy, outdoor activities at five different locations across the Northeastern United States. In places like Bath, ME and Seekonk, MA, our interns are working with summer camps and other youth organizations to provide fun, meaningful experiences in local parks, trails and greenways. Each of the participants is given a booklet that contains tips and ideas for how to get moving outdoors, and asks questions like, "What do you enjoy doing outside?" After answering these questions and completing various activities, kids are sworn in as Let's Move Outside Junior Rangers, receiving a special badge and sticker. Finally, the Junior Rangers make a commitment to fit in at least 60 minutes of physical activity per day – time that many of them will spend outdoors!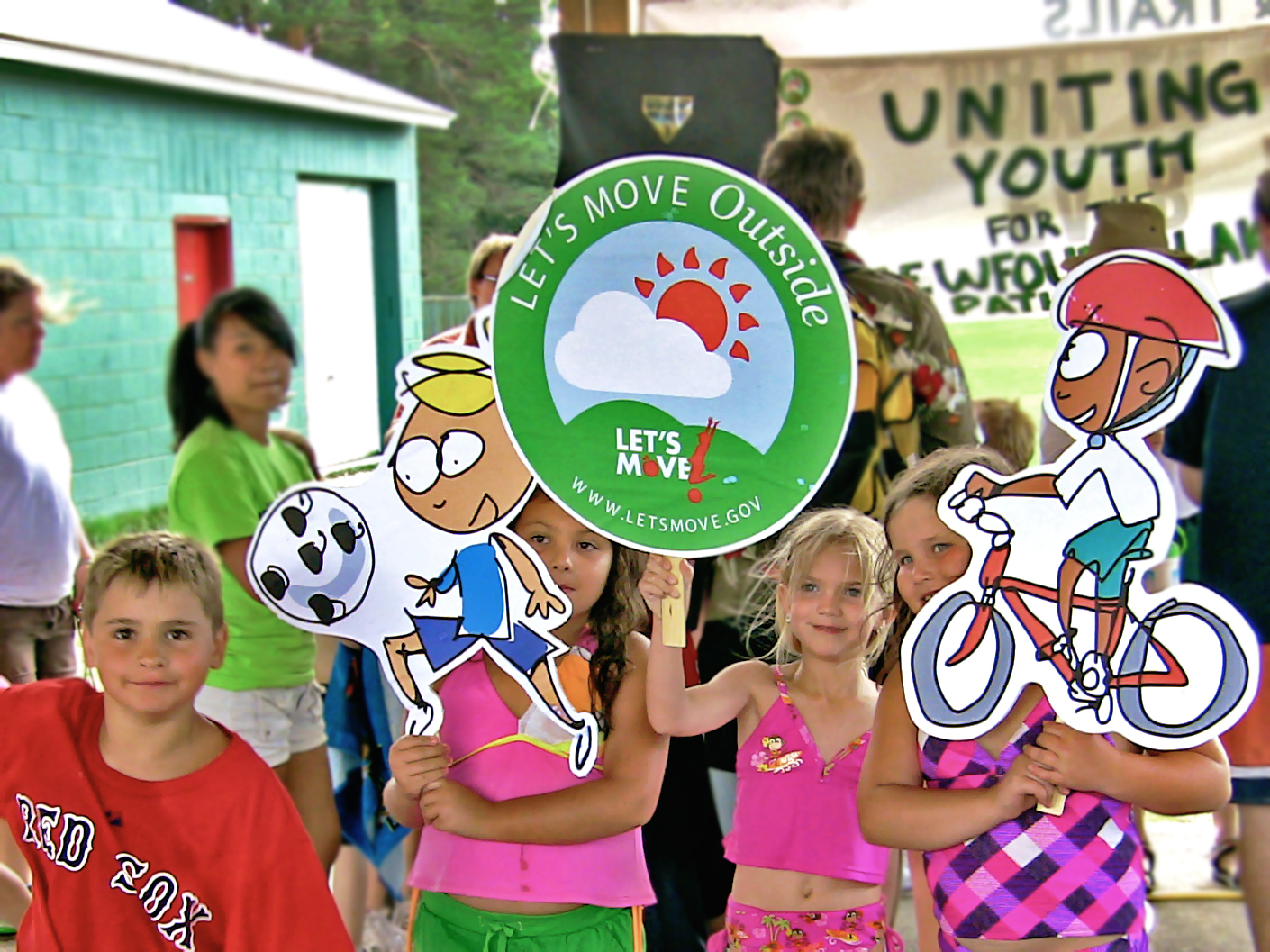 By introducing young people to the parks, trails, and open spaces within their own communities, our Let's Move Outside team is showing kids and families that they don't need to travel far to enjoy – and get healthy in – America's great outdoors. "Everyone can get involved in the outdoors," explained Wesley McCants, a 21-year-old intern from Lowell, MA. "You don't have to be a super athlete. Kids love the games we're playing with them. It is the natural thing to do." And thanks to people like Wesley's guidance and good cheer, the Let's Move Outside Junior Rangers seem likely to incorporate outdoor activity into their daily routines. Through this program, "the kids are building deeper connections with the outdoors," explained Miguel Gaydosh, an intern from Cambridge, MA. "There is an unbelievable beauty in nature that everyone can appreciate." This summer, the Student Conservation Association (SCA) is providing hands-on service opportunities and internships for over 4,000 young people in all 50 states. Our programs span a range of natural and cultural sites, from the piercing Teton Range in Wyoming, to the Florida Everglades and Philadelphia's Independence Hall. We have been working with the National Park Service for over 50 years and we are proud to partner with them on this important initiative to combat childhood obesity and help raise the next generation of environmental stewards. By the end of the summer, our Let's Move Outside team will reach nearly 1,000 kids. The SCA is thrilled to be a part of this movement, and I will wear my Let's Move Outside Junior Ranger badge with great pride - and a bounce in my step. Finally, I want to congratulate SCA Founder Liz Titus Putnam, who today earned a Presidential Citizens Medal, the second highest civilian award in the United States. Liz started SCA more than 50 years ago to protect our national parks and strengthen ties between young people and nature. Through Liz's SCA, and more recent innovations such as the Let's Move campaign, our natural world – and an entire generation – is facing a brighter, healthier future.