A Farm in the Heart of Boston
Recently, a group of students took me on a tour of an urban farm in Roxbury, an inner-city neighborhood in Boston, Massachusetts. This farm produces a wide variety of delicious and healthy fruits and vegetables right in the heart of the city. I was really impressed by the extraordinary work being done by the teens from the Food Project who run this farm, their commitment to the community, and the incredible abundance of food they produce.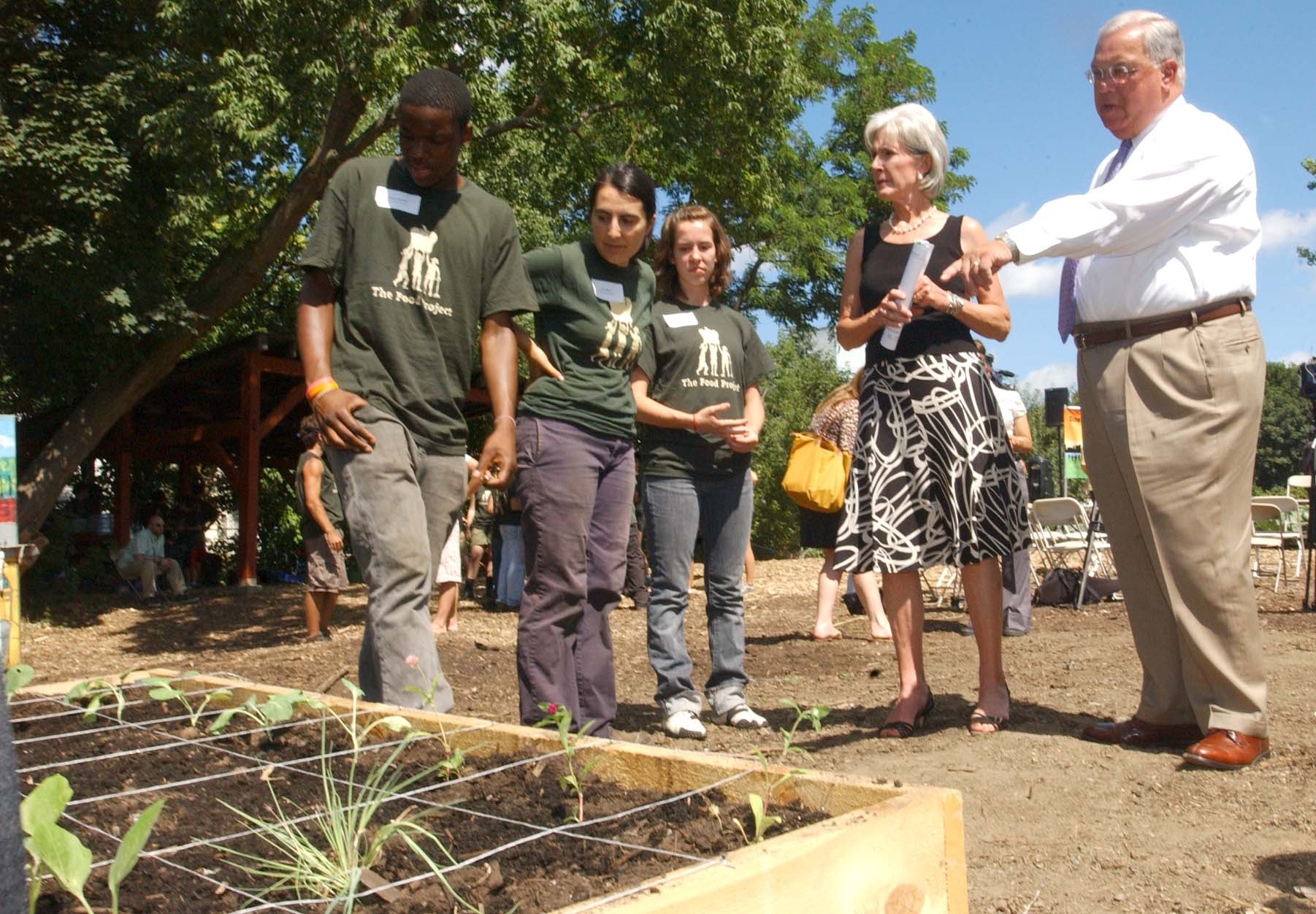 I met Elnora Thompson, an expert gardener and extraordinary woman, who brings together people from all over Boston to teach them that gardening and healthy eating is actually fun. I was also fortunate to be with Mayor Menino, and members of the City of Boston's Public Health Commission, who are all doing so much to improve people's health in Boston.
This urban farm is exactly the kind of engaging, empowering, community-wide health effort we hoped to promote with a new program created by the Department's initiative Communities Putting Prevention to Work, funded by the Recovery Act.  Boston was recently awarded a $12.5 million grant as part of the initiative, which among other things supports 250 jobs, new space for community gardens, high-quality physical education, and programs to help folks quit smoking.
This work is essential. Chronic diseases -- like diabetes, heart disease and stroke --  account for seven out of ten deaths in the United States and more than three-quarters of all health spending.  Health costs are skyrocketing, and without aggressive efforts to prevent and control chronic diseases, the rise in U.S. health care costs will continue to increase. Programs like this urban farm in Boston can do a lot to prevent disease- simply by giving people healthier food choices right where they live.
Boston is one of 44 communities across the country participating in Communities Putting Prevention to Work.  I'm proud that our partnerships to improve people's health around the country are achieving results we can repeat in other communities.  It means that each one of the people I met at the urban farm today is not just building a healthier Boston, but a healthier America too.